Just because you play fighting games doesn't mean you should feel like you've gotten your butt kicked afterwards. So if it's difficult to sit through long sessions, then it's time to upgrade your gaming chair. The options below offer incredible support, comfortable padding, and adjustable settings, letting you focus on what truly matters: trash-talking that 12-year-old who keeps taking you out.
1. DX Racer King

Description
Aptly named the King series, this style of DXRacer chair is the first to turn heads. This chair maximizes comfort and size, being one of the widest chair offered by DXRacer. These chairs are built to last! Each chair and all accessories have been tested rigorously through 72 strict quality tests to ensure quality for our customers. The base has been redesigned and approved to support nearly a ton in weight!
DXRacer chairs are manufactured under strict quality standards to offer our customers the ultimate level of luxury and comfort. Although this chair was originally designed to heighten the gaming experience, it is sure to become your seat of choice for working and relaxing, too. No matter the activity for which you use your DXRacer, it will take your experience to the next level.
Having correct posture is extremely important — and very hard to remember. Luckily, the DX Racer King helps make it easy to sit properly, as the pads hold your spine in alignment, ensuring that the only person hurting after your session is that noob who challenged you.
Wheels roll smoothly on carpet
Comfortable enough to nap in
Excellent for fidgeters
If you like Gaming Chairs like this one, click the link here: https://ebay.to/2EgnWuY
2. BirdRock Home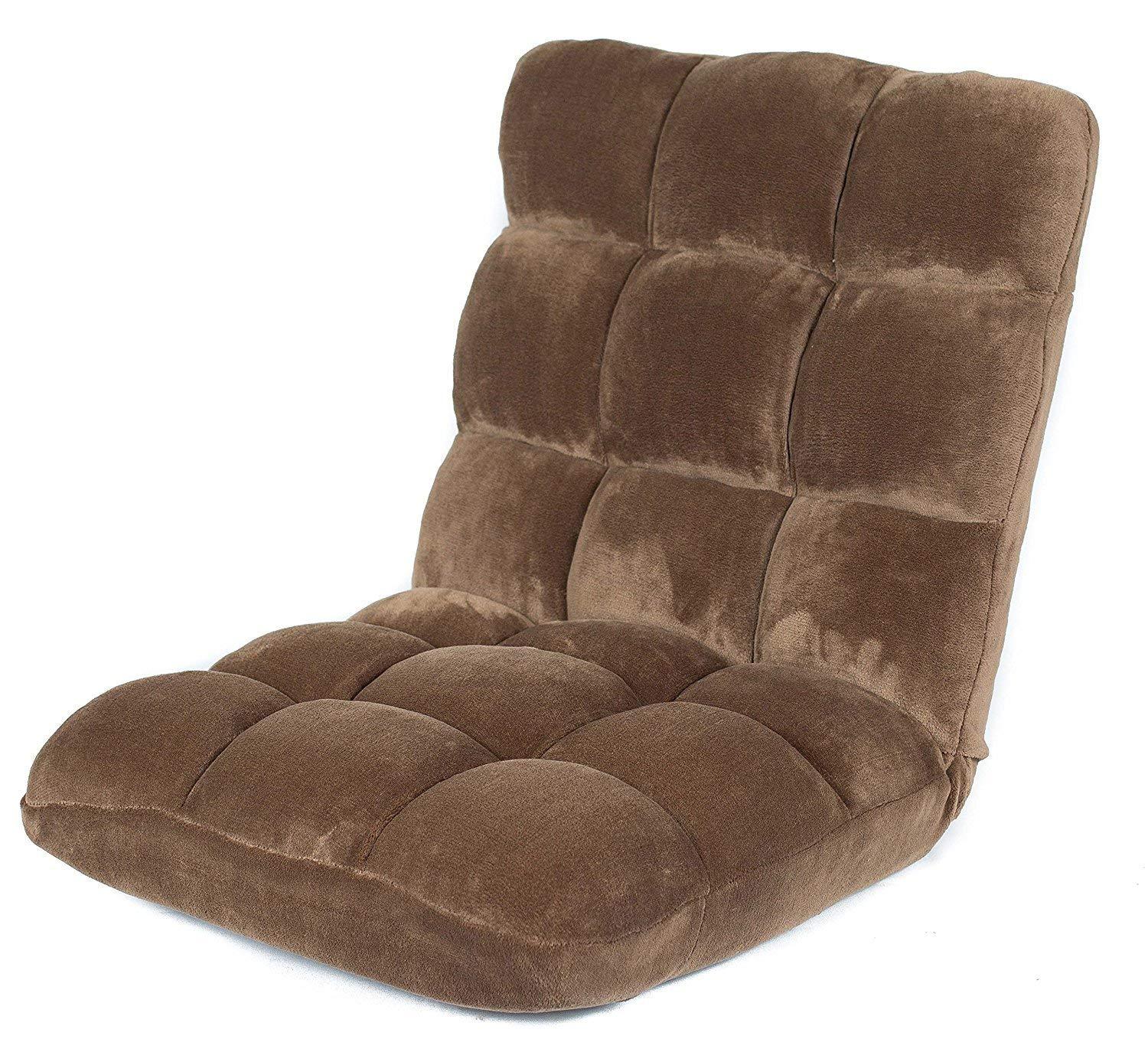 DESCRIPTION

The BirdRock Home Adjustable 14-Position Memory Foam Floor Chair is the perfect addition to any home or apartment. The chair is designed with high quality chopped memory foam and soft plush fabric to give a comfortable seat on any floor. The memory foam conforms to your body giving you a perfect seat.
The chair can be easily adjusted into 14 different positions allowing you to lay the chair flat to take a nap, lounge to watch your favorite movie or use at 90 degrees to play board games. The chair gives you a variety of options for how to use it. Allows you to read your latest book, meditate comfortably on the floor or play board games with your family!
Great for adding extra seating when friends and family come over to watch the game! Perfect for kids playing games, reading, coloring, or playing. Adjust the chair into the flat position to store under your bed or tall couches. Also lay the chairs flat to stack them on top of each other making them easy to put away!
If you need something that can transition easily from "Halo and kill" to "Netflix and chill," this option from BirdRock Home has 14 different positions, including completely flat. It's great for watching TV or reading, if you ever feel like putting the controller down.
Made of plush memory foam
Excellent back support
Good lower-priced selection
If you like Gaming Chairs like this one, click the link here: https://ebay.to/2SIItwa
3. OpenWheeler Advanced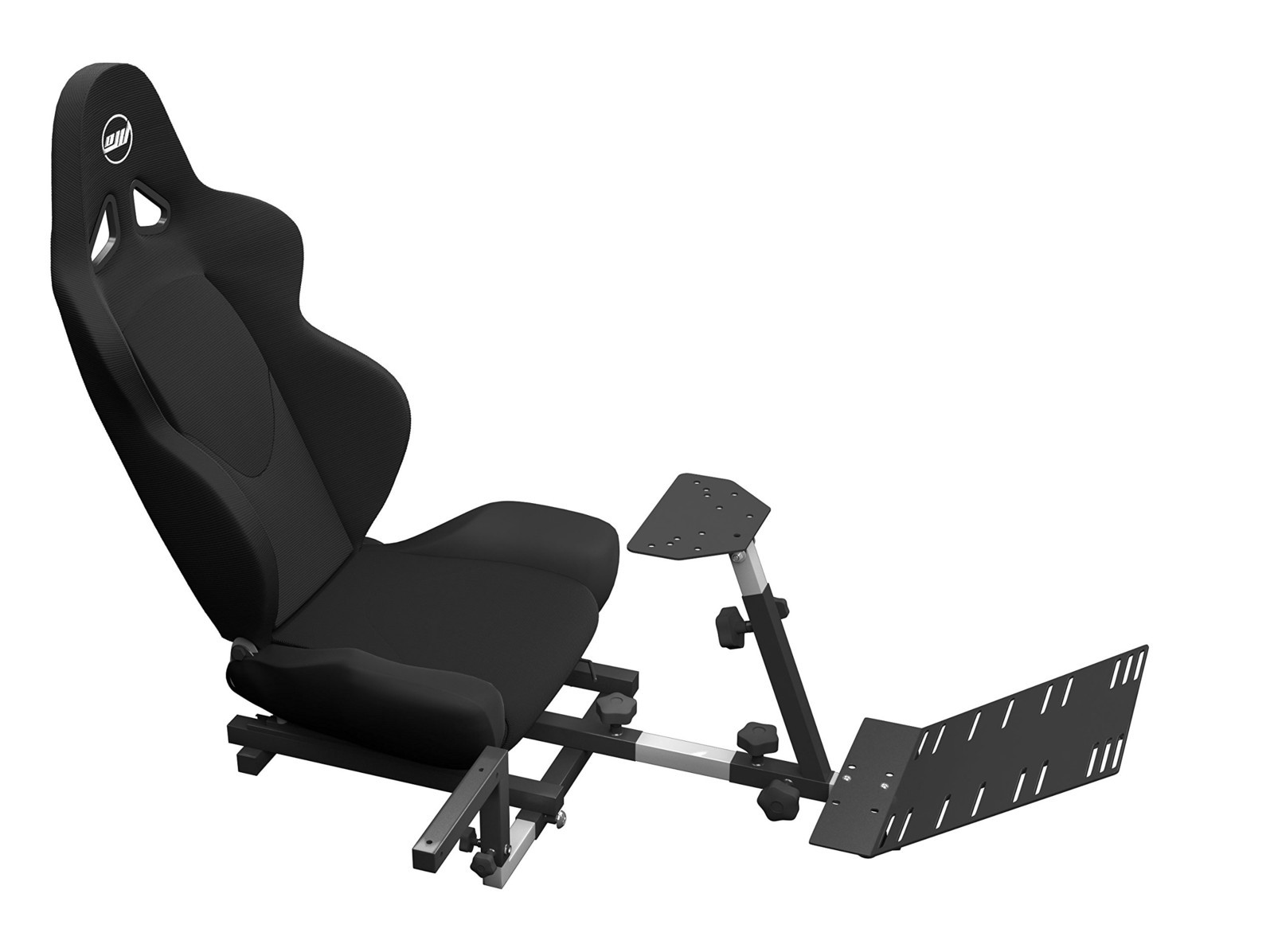 While driving simulators have become incredibly realistic, they can't replicate the feeling of being in the driver's seat — until now. The OpenWheeler Advanced can be set up with your gear shift, steering wheel, and pedals of choice, for the ultimate racing experience.
Reclines like a regular car seat
Easy to customize
Sturdy and durable construction
If you like Gaming Chairs like this one, click the link here: https://ebay.to/2QLsYWV
4. SeatZone Smile Face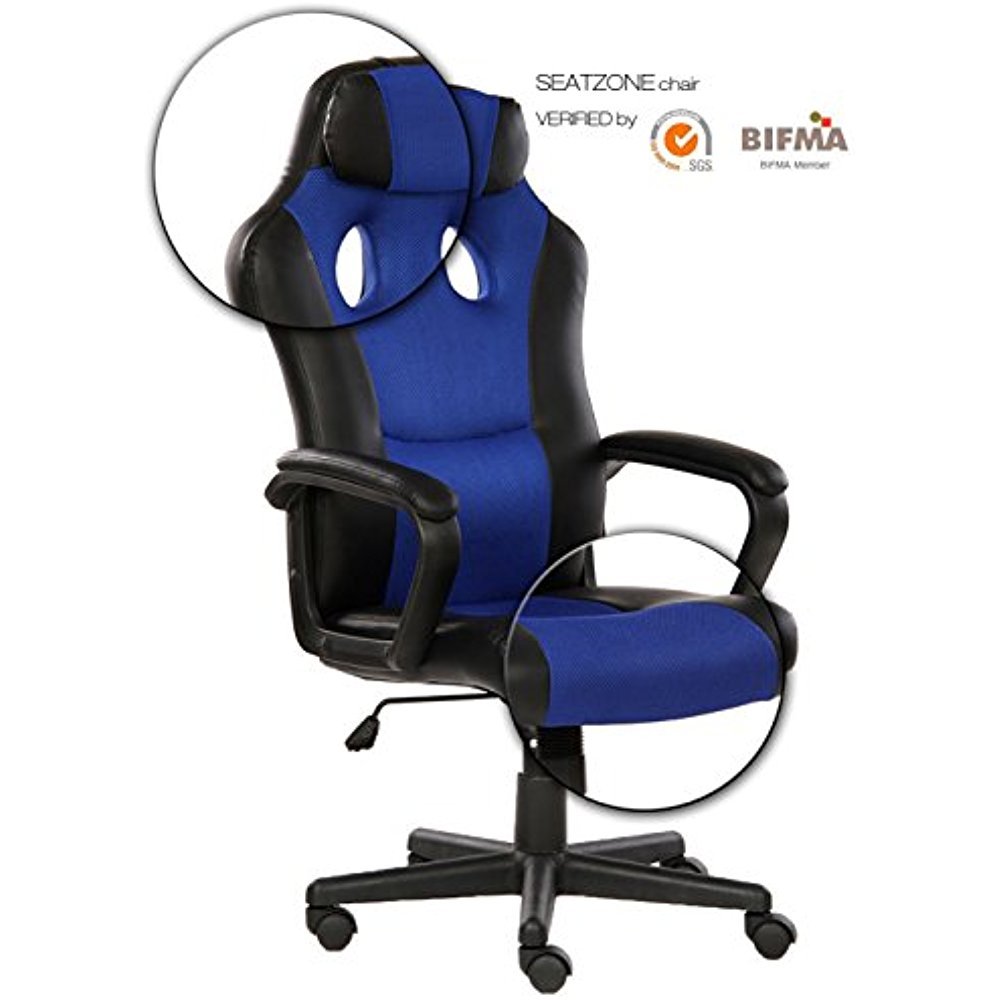 Features
Quality Guarantee : We are committed to doing every process well from design to completeness for our customer's satisfaction. If there is any question, please let us know directly, we will deal it immediately.
Comfortable Cover : Durable breathable mesh & high quality PU leather & high density foam covered on the back sitting area a soft headrest padded armrest, bringing you superior comfort during long time working gaming.
Silent Universal Casters : The chair can be rotated 360 degree sitting on it swivel hooded nylon casters roll smoothly without abrasion to the floor carpet making no noise that would be a great gaming working partner for you.
Adjustable Height : All heights are available can be locked from 43" to 47" by the BIFMA SGS approved gas cylinder, the height from the seat cushion to the ground is 13.8", suitable for different heights of people tables.
Chair Dimension : Solid frame strong nylon five-star chassis making you work play games without worries. Seat: 18.50"(L) x 18.50" (W) Back: 28.3"(H) x 20.5"(W) Recommended Weight: 250lbs Maximum Capacity : 300lbs Best for people about 6′
Desciption


What you can get from SEATZONE chairs 

1.Massage-Like Full Back Hip Support : SEATZONE chair's large bucket seat thick padded back will always provide a full support for you relieve your back hip pain due to long-time sitting. It feels like a massage sitting on it. 

2. Cozy Rest: You can take a nap in SEATZONE chairs when you were tired. This ergonomic design chair can provide you a more comfortable seating bring a beautiful dream to you while you are resting. 

3. Be More Concentrated: When you sit in SEATZONE chairs, you can absorbedly work, study play games because any uncomfortable feelings will be left behind you.
If you're looking to plant yourself in front of the computer for marathon sessions, the SeatZone Smile Face has breathable mesh upholstery that will keep you from sweating and sticking to the seat when you get up. You are planning to eventually get up, aren't you?
Good for taller users
Easy to assemble
Provides plenty of head support
If you like Gaming Chairs like this one, click the link here: https://ebay.to/2rytwRQ
5. DX Racer Iron Series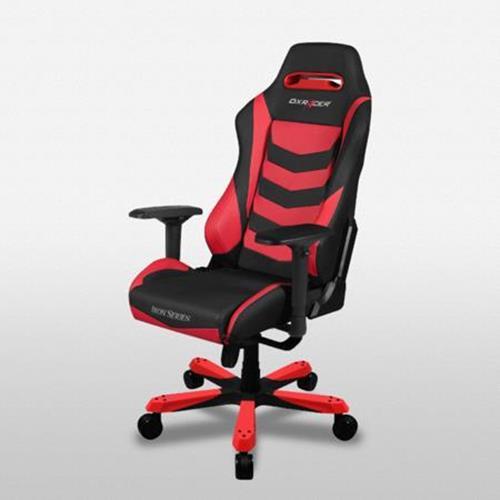 There are many like us, but we were the FirstGaming Chair. The First to use a full steel tubeframe backed by a Lifetime Warranty,Cold pressed high-density foam, Best-in-class Class 4cylinders, fully-adjustablearmrest.
Many of our competitors don't use the same quality of our components. Cutting down costs on things like using a cheaper foam, or using wood for the frame. Only atDXRacer, can you be assured that every chair is built only using the highest of quality of parts.
Ergonomically designed to support your spine, shoulders and neck
4D multi-directional armrests – You can lift them, twist them, slide from side to side and front to back to find your perfect comfort zone.
Fully adjustable lumbar and headrest pillow included to give you that extra support.
Catch that power nap with our multi-functional 'tilt n' lock' mechanism and 135-degree reclining backrest
Lifetime warranty on frame, 24-month warranty on parts
The DX Racer Iron Series features a 360-degree swiveling base and three-inch double casters for easy mobility. Be careful when you're rolling around in it, though, because it's incredibly heavy and your toes won't appreciate getting caught underneath it.
Stable base is good for leaners
Doesn't creak during movement
Cushions may be too firm for some
If you like Gaming Chairs like this one, click the link here: https://ebay.to/2QMgazs
6. Merax Gaming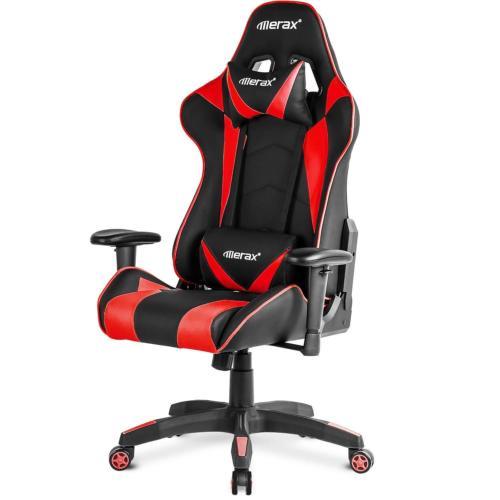 If you want elite performance at a middle-of-the-road price, this offering from Merax Gaming has most of the support and functions you'll find in more expensive options. It leans really far back, so it stays comfy even when you lose yourself down a YouTube rabbit hole.
Removable lumbar and head pillows
Extremely easy to adjust
Armrests tend to wobble
If you like Gaming Chairs like this one, click the link here: https://ebay.to/2Py4kUO
7. X Rocker Pro H3

The X Rocker Pro 51259 H3 4.1 Audio, Wireless Gaming Chair is the perfect choice for hardcore gamers. Play all day in this ergonomically designed chair with vibration, full back support, and a headrest. This video rocker's durable upholstery grade vinyl wipes clean and stands up to the rigors of intense game play. Connect with multiple chairs for the ultimate experience.
Features
| | | | |
| --- | --- | --- | --- |
| WirelessSide control panel with volume, bass control, input/output jacks, and personal headphone jack. Connects to Xbox, Playstation, Gameboy, MP3/CD/DVD and home theaters. | 4.1 AudioBuilt-in speakers and powered subwoofer create a full immersion experience, whether gaming, listening to music or watching a movie. | Easy StorageBuilt with gun stock arms and the ability to fold, this chair is perfect for ultimate comfort and easy storage. | |
PRODUCT FEATURES
Great for playing video games, listening to music, watching TV, reading, and relaxing
4 speakers for total immersion surround sound and a powerful subwoofer that uses Ace Bayou's innovative AFM Technology
Weight capacity: 275 pounds. Additional vibration motors sync with the bass tones to enhance your full body experience
Built-in radio wireless receiver and included wireless transmitter work with any source with RCA outputs; optional RCA cables included
Compatibility devices PSP Vita, PS2, PS3, Wii U, Xbox 360, Nintendo 3DS, IPOD, IPAD, IPhone, MP3 Players, TV, CD, DVD, BluRay and most gaming devices
Any gamer who doesn't like getting their headphone cables caught in the arms or under the rockers of a chair will prefer the immersive 4.1 audio layout on the X Rocker Pro H3. Now when you tell people you didn't hear them calling you, you'll finally be telling the truth.
Vibration motors add to bass
Sleek gun-stock arms
Sits low and is hard to get out of
If you like Gaming Chairs like this one, click the link here: https://ebay.to/2QsKXSG
8. Merax Lazy Man

It's not high-tech, but the Merax Lazy Man will keep your rear off the cold, hard ground. This is a fantastic, no-nonsense solution for anyone who's simply looking for comfort and doesn't want to pay through the nose for a bunch of unnecessary bells and whistles.
Great for reading too
Easy to move from room to room
Difficult to clean
If you like Gaming Chairs like this one, click the link here: https://ebay.to/2rw8wLd
9. Wensix Gaming

This high-backed selection from Wensix Gaming errs on the side of spinal support more than cushioned comfort, so don't expect to feel like you're sitting on a cloud — but don't be surprised if you stop having random aches and pains after long matches, either.
Good choice for heavier users
Material doesn't breathe well
Footrest isn't very useful
If you like Gaming Chairs like this one, click the link here: https://ebay.to/2PxkRZ6
10. X Rocker Surge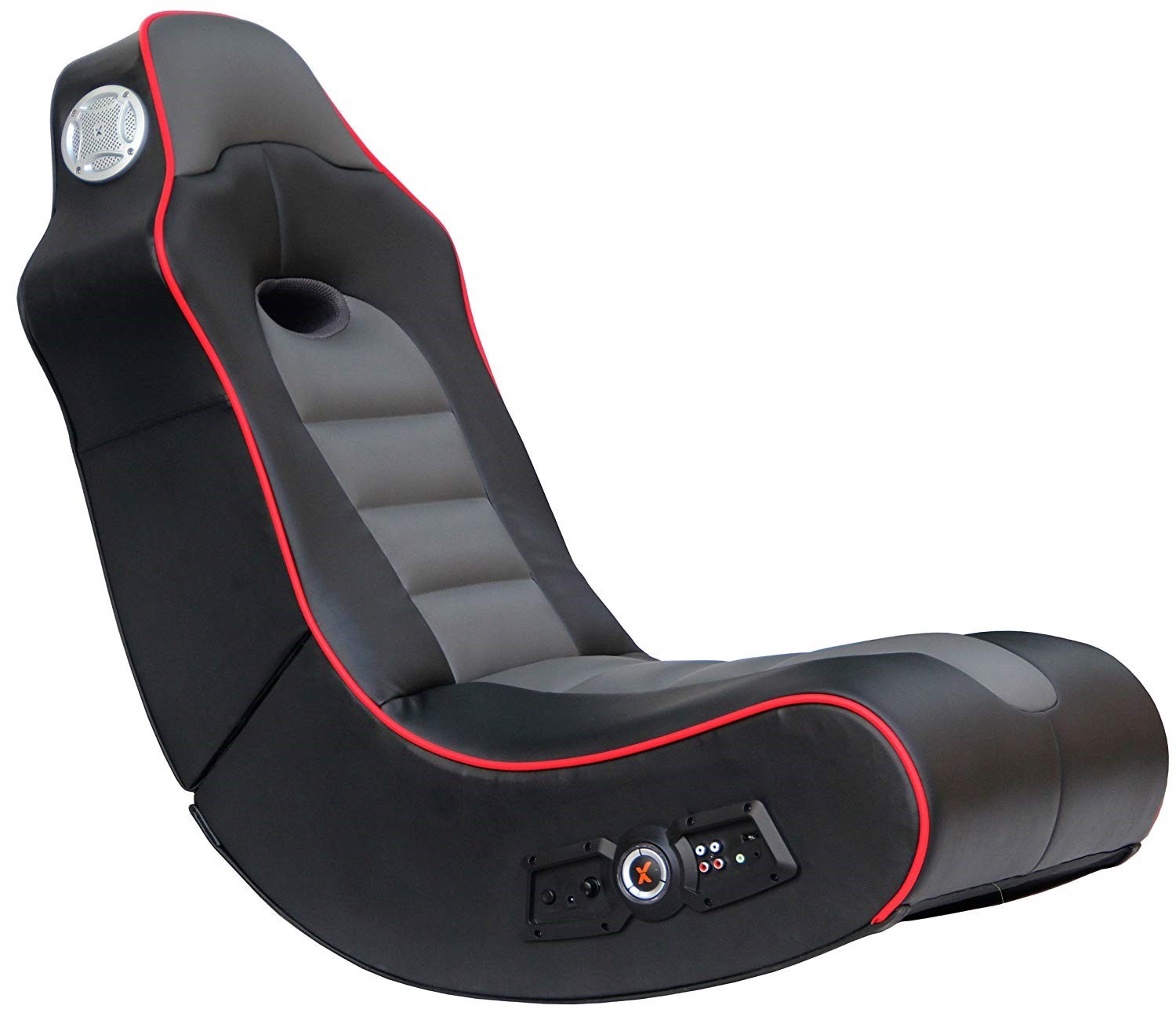 Welcome to the world of interactive audio. With the X Rocker Surge Gaming Chair you can now not only hear your music but actually feel it. Whether you are listening to music, playing a game on your mobile device, or watching a movie, you will become a part of the excitement. The X Rocker Surge has two speakers and a subwoofer that use Ace Bayou's innovative Audio Force Modulation Technology.
AFM incorporates speakers and ported power subwoofers and uses the open space inside the X Rocker – not just the frame – to magnify sound quality and intensify your experience. The ergonomic backrest and racing-inspired airspace headrest will keep you comfortable for hours of gaming or movie marathons.
Control panel includes separate volume and bass controls, and input and output jacks for connecting to your audio source and to other X Rockers for multi-player games. The bluetooth receiver is built-in and works with any bluetooth-enabled device, such as an iPhone or iPad. This chair is great for gaming or watching TV and movies on your mobile device! Optional RCA cables also included.
The X Rocker Surge can receive signals from almost any Bluetooth-enabled device, letting you enjoy a fully immersive experience without getting wrapped up in wires. But you'll still have to put up with some cables, as it has to be plugged in and connected to the TV.
Good option for mobile gaming
Racing-inspired modern style
Padding doesn't hold up very well
If you like Gaming Chairs like this one, click the link here: https://ebay.to/2zTYkAZ
We have finished showing you the 10 Best Gaming Chairs so we are going to talk about a few things about Gaming Chairs
How Sitting Posture Affects Health
While correct posture has most often been related to the idea of being uptight, posture is actually vitally important to the body's health. A correct sitting posture not only keeps the spine in alignment; it keeps every function of the anatomy in working order. As such, the use of a gaming chair extends beyond its game-enhancing functions. Keeping the correct sitting posture is especially important for long hours of questing or vanquishing foes on the virtual battlefield.
Good posture means the bones of your back and torso are aligned and upright, with no undue pressure on your neck, shoulders, or back. Not only does this position keep your bones and connective tissues from degenerating, it actually improves muscle function. When the posture is corrected, the muscles are not gliding over the bones incorrectly or being pulled at odd angles by the ligaments.
This straightening out of the bones and muscles then impacts the function of the vital organs. The lungs can fully inflate and deflate, which brings more oxygen to the bloodstream. This increases the oxygen in your brain, which causes a reduction in stress levels and promotes mental clarity. When spending long periods of time gaming, mental clarity is tantamount to success.
Without correct posture, your body can wear down over time. The first signs of incorrect posture are generally fatigue, aches and pains in the neck and shoulders, and joint stiffness or pain. Over time, these symptoms can become severe, leading to chronic pain and degenerative joint diseases like osteoarthritis
When searching for the right gaming chair, you have to first think about how you feel sitting down. It is important to give your low back firm support, keep your keyboard or controller at elbow height, and take frequent breaks. Breaks from gaming help to rest your eyes, stretch your body, and keep you at your gaming prime.
Will Playing Video Games Make You Violent?
The most notorious video game myth is that people who play violent video games are more likely to commit violent crimes. This claim stems from the fact that humans are empathetic, and generally immerse themselves into the games they are playing. In a first-person shooter, this would mean the player identifies with the character; if they make the player shoot someone, they feel as though they have completed the action.
The evidence supporting the claim that playing violent video games will make you a violent person is somewhat lacking. There is no hard evidence to support the claim; though metadata analysis of 74 studies showed a casual link between the two. This casual link may be flawed however, as many studies involved no control for other factors which can create violence: family history of violence, upbringing, education levels, etc.
The United States Secret Service actually looked into these claims by studying people involved in mass shootings. They found that while 27% of them were interested in violent movies, only 12% showed an interest in violent video games. The report noted that though these attacks cause lasting effects in the communities in which they occur, they could find no reason to link violent video games to their occurrence.
While gamer's are officially in the clear, violent video games have been stigmatized in popular culture. No matter what kind of video game is played, though, it is important to enjoy regular breaks, to give your eyes and body a well deserved rest.