Best Xbox One Headsets of (2019). When it comes to gaming, especially at a competitive level, you would need one of these reliable Xbox one headsets. The clear, crisp sound could mean the difference between winning or losing a match. Knowing which Xbox One Headsets options are worth the price and which aren't is a vital part of making your final decision. We've compiled a list based on price, comfort, sound quality, and other features.
Best Xbox One Headsets
1. Sades SA926T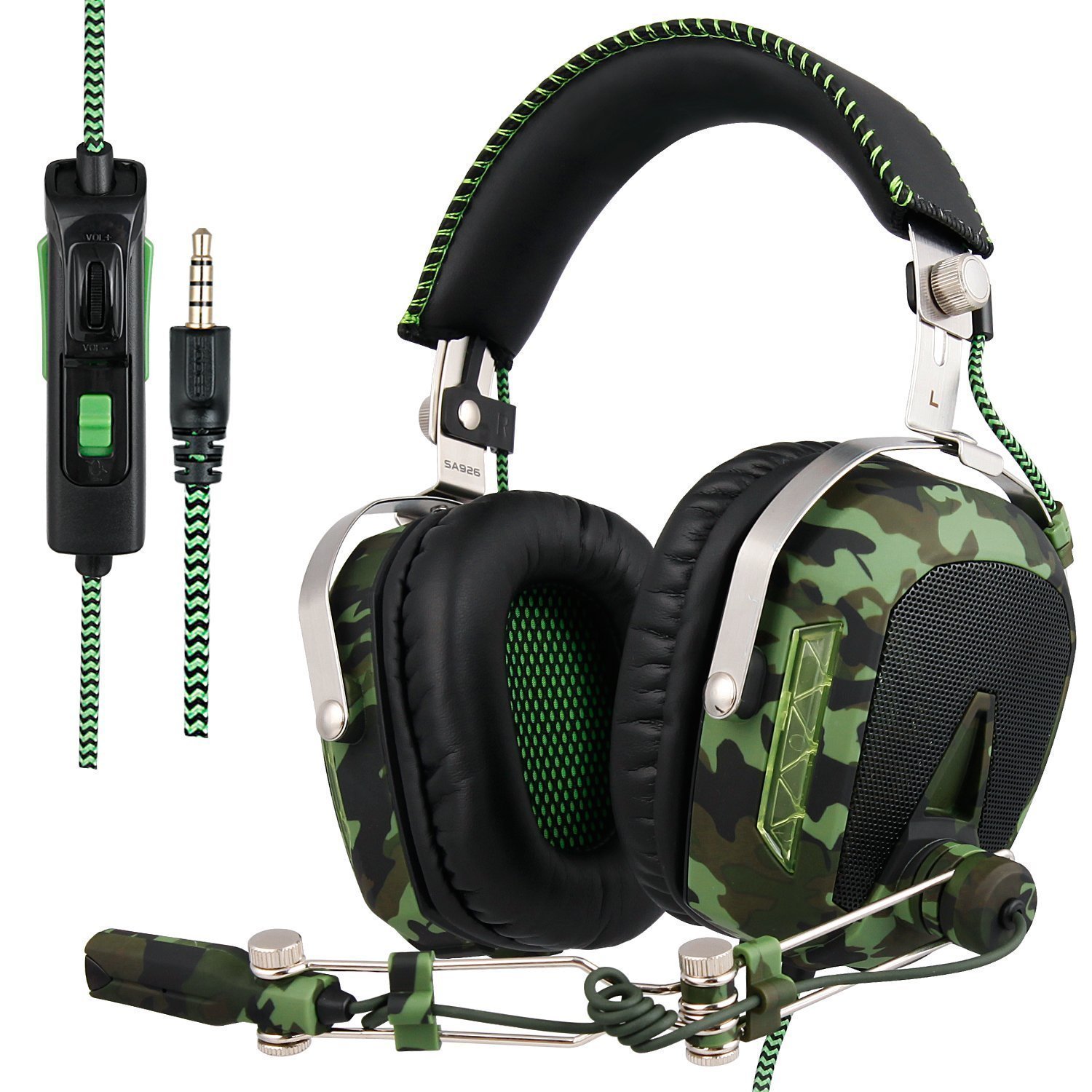 【MULTI-PLATFORM COMPATIBILITY】Compatible with almost any of your devices via its 3.5mm port and also with 3.5mm plug cable 1 to 2. Support PlayStation 4, New Xbox One, PC, Mac, Laptop, Nintendo 3DS, Laptop, PSP, Tablet, iPad, iPod, Computer, Mobile Phone. You need an extra Microsoft Adapter (Not Included) when connecting with an old version Xbox One controller.
【SURROUNDING SOUND】Clear sound operating strong brass, acoustic positioning precision will bring you vivid sound field, clear audio and shock feelings. The splendid ambient isolation technology ensures that the microphone picks up your voice clearly in-game or online chat.
【GOOD QUALITY ISOLATING NOISE MICROPHONE】Onmi-Directional adjustable microphone with 360 degrees can transmit high-quality communication with its premium noise-canceling feature, pick up sounds with great sensitivity and remove the noise, which enables you clearly deliver or receive messages while you are in a game.

【RELIABLE QUALITY】Robust material construction and high tensile strength are bearable to all kinds of squeeze, crash or fall, no deformation after twisting; The retractable headband design with synthetic leather-wrapped ear-cushions allows you to play for hours in complete comfort; Adjustable headband suits all gamers at any age.

【EFFORTLESSLY VOLUME-CONTROL】2.2M military-grade durable braided wired cable with rotary volume controller and key microphone mute effectively prevents itself from twining and allows you to control the volume easily and mute the mic as effortless.
Immerse yourself in teamwork and communication with the Sades SA926T. A professional fit and finish, a high end microphone, and a military camouflage color scheme combine to form a reliable means to coordinate attacks and talk smack.
Durable braided nylon cables
Great performance at a low price
Blocks environmental noise well
2. Astro A40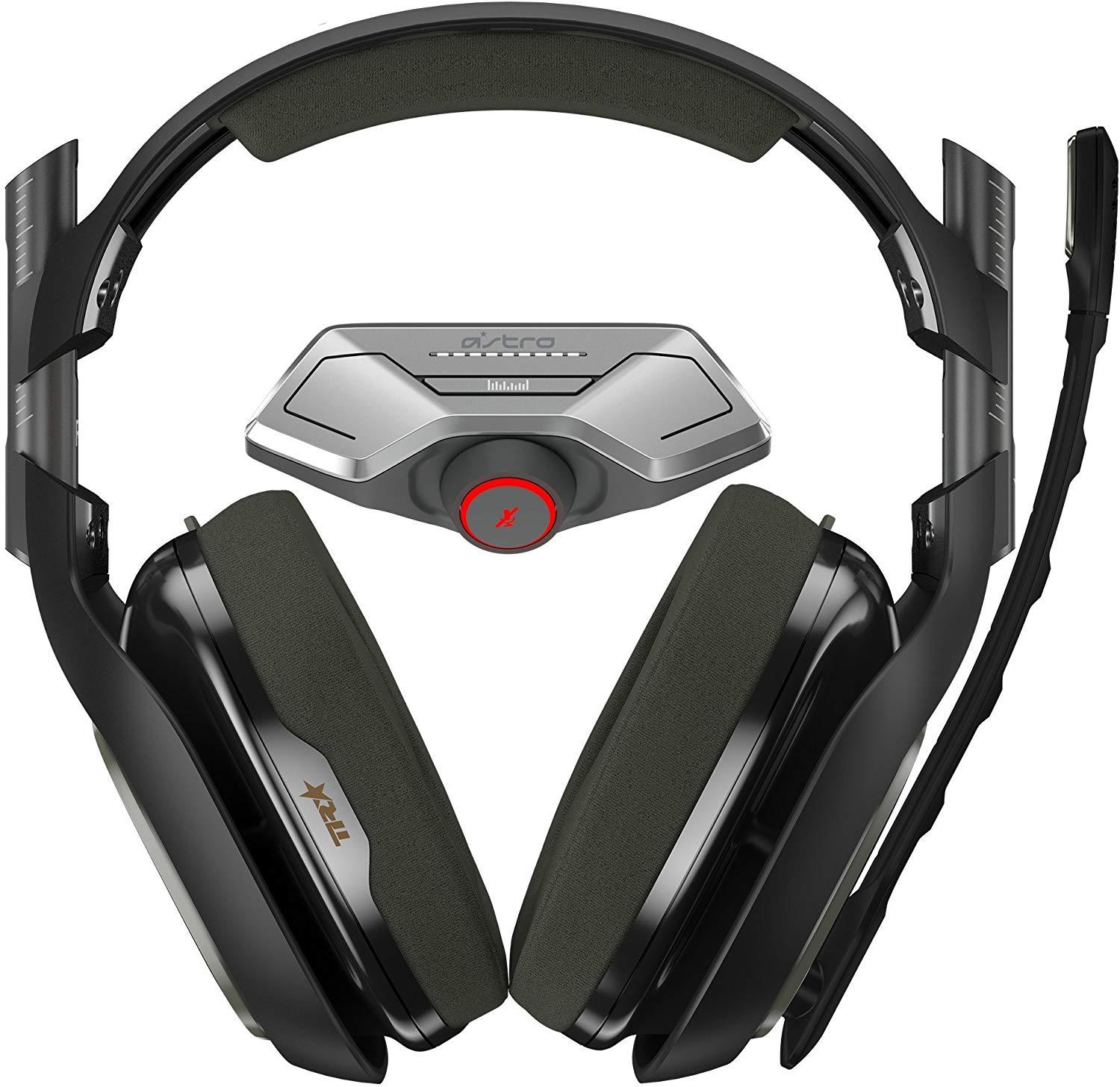 Thanks to its professional-level audio playback and capture, the Astro A40 would not be out of place at a big-money e-sports tournament. While its price lands on the high end of the spectrum, the brand's pedigree and Xbox's backing proves this is a top-quality choice.
Three onboard eq modes
Customizable with swappable parts
Open or closed-back configuration
3. CloudX Pro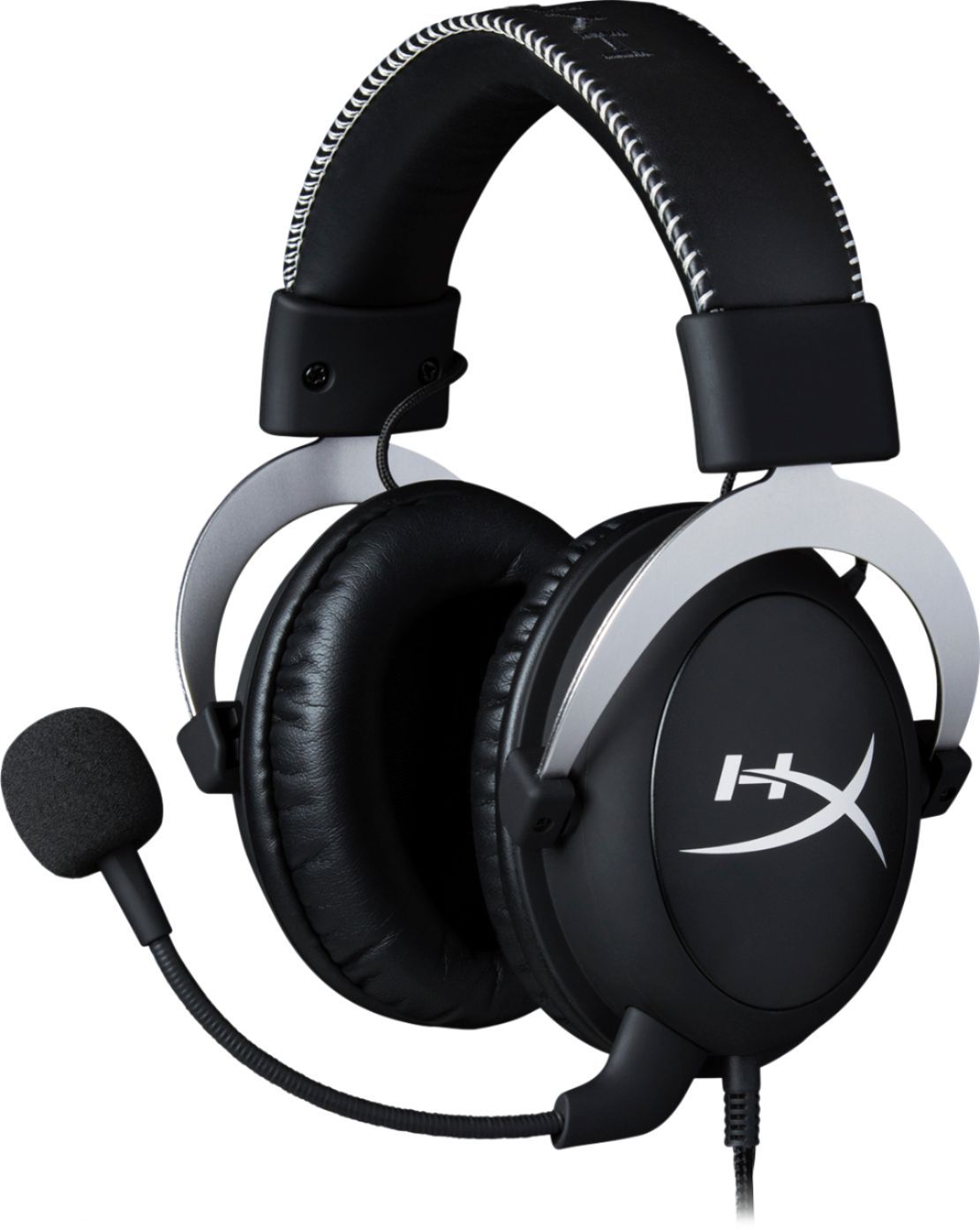 Immerse yourself in exciting Xbox action with this CloudX Pro. The aluminum frame and braided cable withstand the rigors of gaming, while in-line audio controls and a noise-canceling mic provide the presence in the game. This CloudX Pro works with Xbox One and Xbox Elite controllers.
Features:
Optimized for pro-gaming, the HyperX CloudX Pro is a high-quality communication device that delivers superior sound, style, and comfort.
Its 100% memory foam ear cushions and headband, interchangeable leatherette and velour ear cushions and over the ear cups let you play in award-winning comfort for hours on end.
The HyperX CloudX Pro features immersive in-game audio so you can lose yourself in the game while you're winning. Its rich sound quality has crystal-clear low, mid and high tones.
Tested and approved by Microsoft, the HyperX CloudX Pro works with Xbox Elite wireless controllers and other Xbox One controllers with a 3.5mm stereo headset jack.
The HyperX CloudX Pro is one of the highest-quality options officially recognized by Microsoft. Its resilient aluminum frame and top-notch craftsmanship mean it will help you talk trash and direct team movement for a long time to come.
Passive noise-reducing technology
Extra-large 53 mm-driven earphones
Hard carrying case
4. Ear Force XO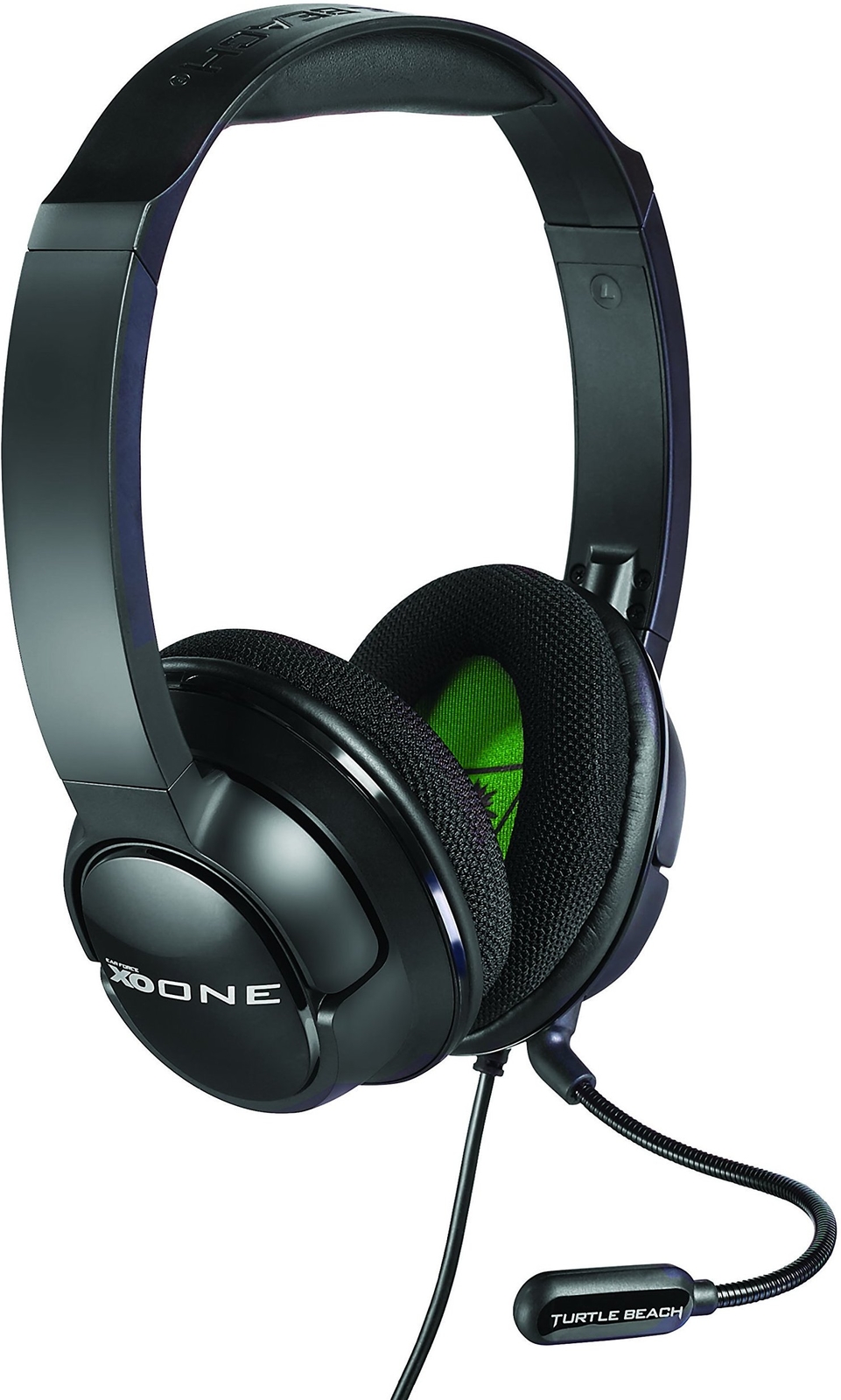 The Turtle Beach Ear Force XO consists of two on-ear cups and an easily-adjusted microphone boom. The 50 mm drivers offer industry-leading sound-quality, and its relatively simple construction makes it easy to wear for hours.
The mic is fully detachable
Separate game and chat volumes
More expensive than similar models
5. Kraken Pro V2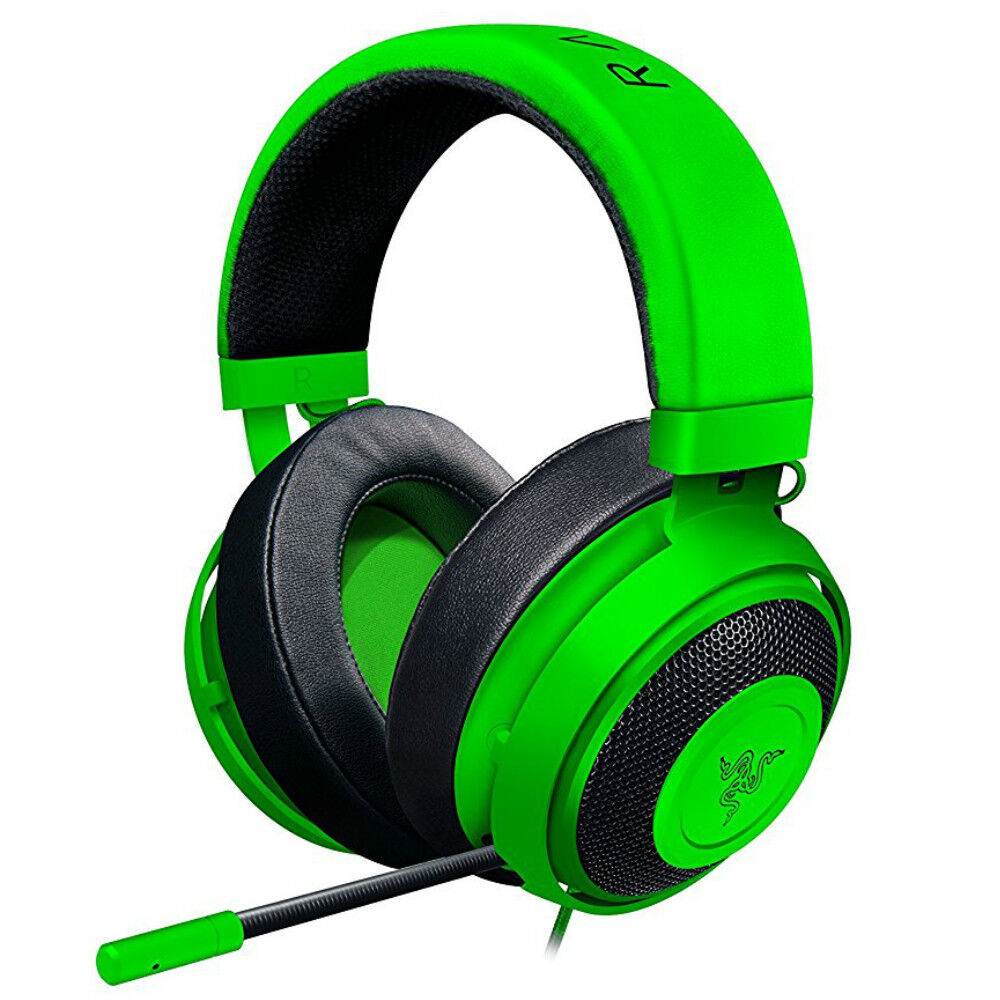 The Razer Kraken Pro V2 brings a whole new slew of updates. Larger 50mm audio drivers deliver richer sounds that are perfectly balanced between in-game audio and team communications. Redesigned ergonomics including an all-new unibody aluminum frame, ensure maximum comfort and extended durability.
The Kraken Pro V2 by Razer is a lightweight option from a very popular gaming-equipment company. Its bright, neon-green finish encourages caution in those bio-hazardous death match arenas, and makes it hard to lose in your desk drawers or closet.
50mm audio drivers custom-tuned for balanced in-game audio and communications
Unibody aluminum frame for extended durability
Interchangeable ear cushions for maximum comfort
Unidirectional retractable microphone for crystal clear communication
Inline remote control and mic splitter adapter cable
Multi-platform compatibility
50 mm audio drivers custom tuned for balanced in-game audio and communications
The Razer Kraken Pro V2 is outfitted with larger drivers than its predecessor to offer a louder and richer soundstage than ever before. You'll feel like you're right at the center of all the gaming action, while ensuring your team's shotcalls are heard with absolute clarity.
Unibody aluminum frame for extended durability
Made of Bauxite aluminum, the new and improved headband of the Razer Kraken Pro V2 is lightweight, flexible, and extremely durable, allowing it to withstand the intense rigors of pro-gaming.
Interchangeable ear cushions for maximum comfort
The all-new ear cushions on the Razer Kraken Pro V2 provides full cover for better sound isolation and comfort. It has also been focus-tested to ensure reduced strain when worn over specs. The ear cushions are also interchangeable, with a choice between circular or oval shaped cushions*, allowing for a personalized fit. Simply twist and pull to switch out the ear cushions.
Unidirectional retractable microphone for crystal-clear communication
A unidirectional microphone offers absolute clarity when coordinating with teammates over comms. It is retractable, allowing you to pull it out of the left ear cup as and when you need it, as well as adjust the position and proximity to your mouth.
Inline remote control and mic splitter adapter cable
Control the volume or mute the mic on-the-fly without fumbling with desktop audio controls, so you can focus fully on the game. An extension splitter cable is provided to enable full audio and mic access for those with desktop PCs or laptops that use separate audio output and microphone input ports.
Multi-platform compatibility
The Razer Kraken Pro V2 is compatible with PC, Mac, Xbox One, PS4 and mobile, so you only need this one headset for all your PC or console gaming needs.
Unobtrusive low-profile mic
Y-splitter adapter
Relatively low-quality wiring
6. Supsoo G820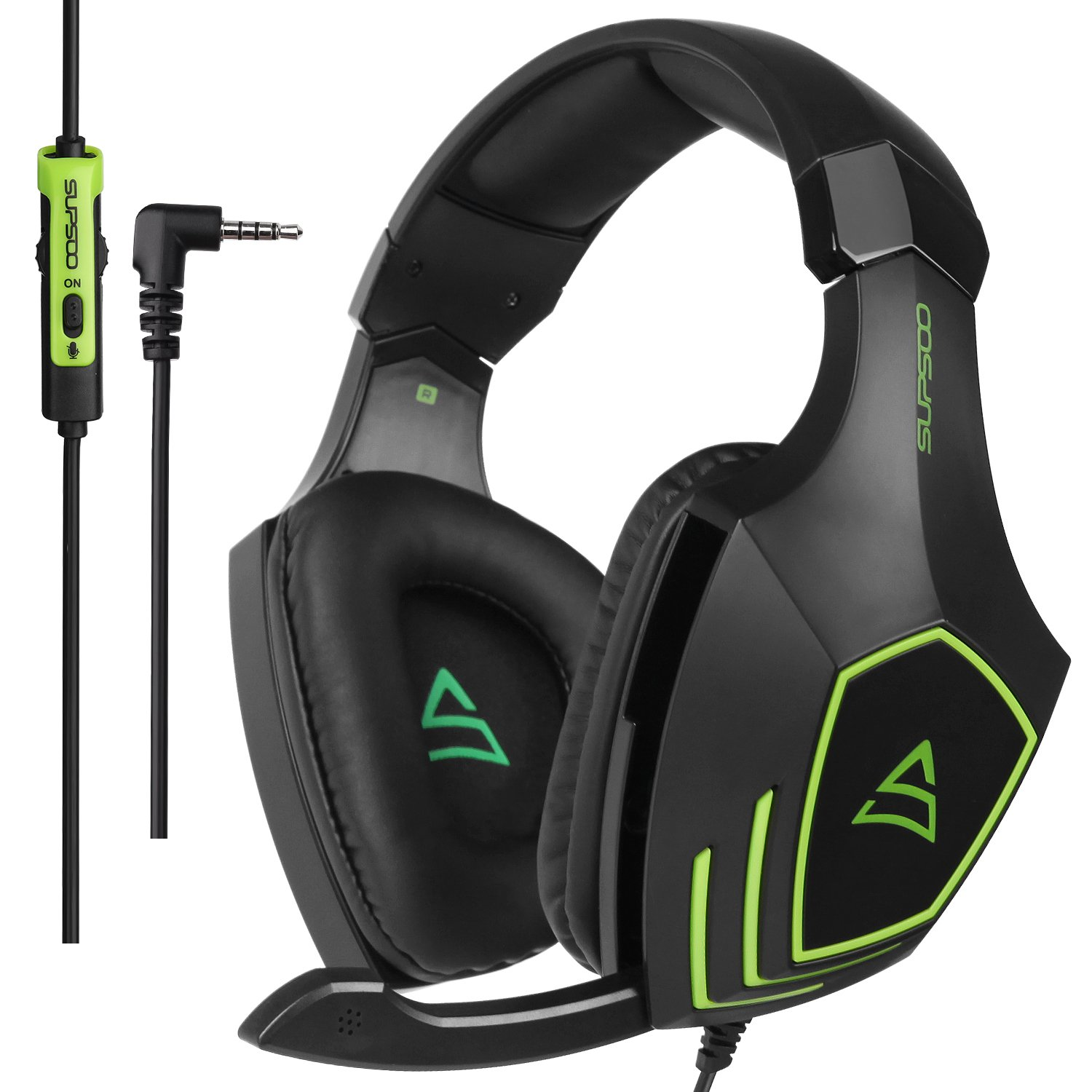 Stereo Clear Sound: Acoustic positioning precision, the 40mm neodymium iron boron drive unit can effectively bring you a great sound purity.
Comfortable Fit: Over-ear soft earmuff design, multi-points pressure head beam, accord with human body engineering specification.
High-Quality Microphone: Noise reduction microphone can pick up your voice with great sensitivity, the adjustable mic design is useful and portable.
Keep Sound In: The soft enfolding design wraps around the ear, sealing music in and keeping distractions out, bringing you a clear world of voice.
Multi-Platform Compatible: Widely compatible with New Xbox One/ PS4/ Ipad/ PC/ Laptop/ Smartphone, etc. Need extra Microsoft Adapter(Not including) when connecting to your old Xbox One controller.
The Supsoo G820 is a comfortable, over-the-ear model with a flexible headband that's good for large heads. It has an in-line volume control as well as a toggle switch for when you need to mute the microphone. It also works with other platforms like cell phones and PCs.
Extremely inexpensive
Needs adapter for older consoles
Non-adjustable hard plastic boom
7. Rig 400HX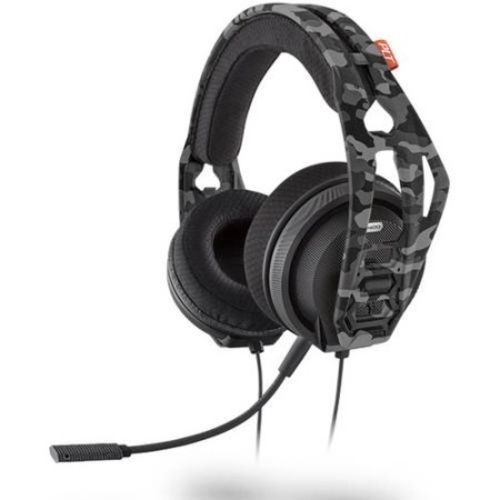 Plantronics, the maker of the Rig 400HX, has specialized in high quality personal audio for over half a century. This unit's minimalist design means maximum airflow, helping you to keep a cool head and stay comfortable over the long term.
Very lightweight build
Officially licensed by Microsoft
Not as durable as most options
8. Sades SA-807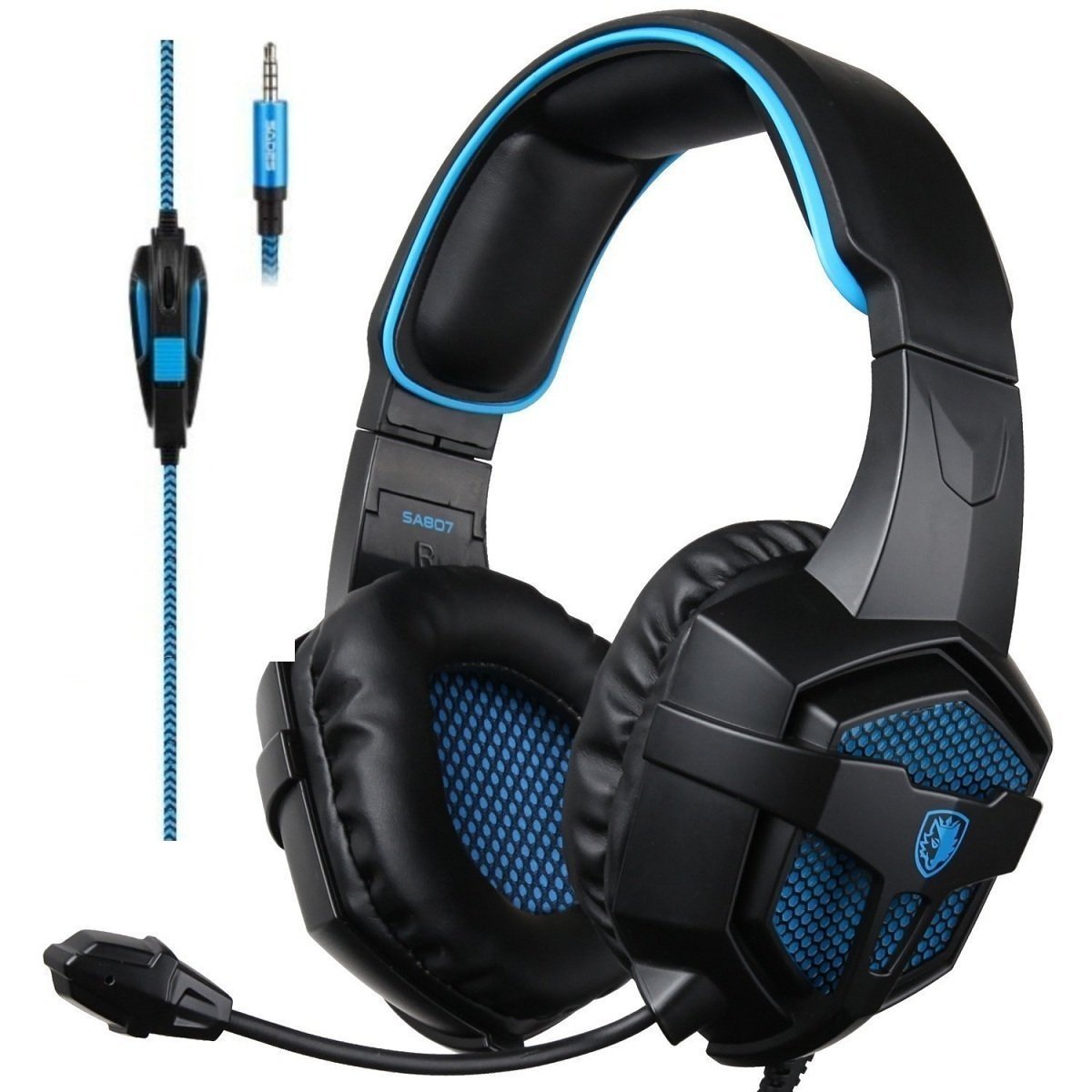 Gaming Stereo Sound: Acoustic positioning precision, game telepresence is better, giving you more details of gaming voice.
Comfortable Fit: Using soft over-ear pads to give you a better wearing for a long period of gaming.
Clear Microphone: Flexible and omnidirectional mic can pick up sounds with great sensitivity, making communication easier.
Strong Braided Cord: High tensile strength, anti winding braided line, with the designed specifically for gaming users.
Multi-Platform Compatible: Widely compatible with New Xbox one/ PS4/ Ipad/ PC/ Laptop/ Smartphone, etc.
The Sades SA-807 is a low-cost option with a flexible, omnidirectional mic. It features a closed-back design that does a good job of blocking out background noise so you can focus on defeating the enemy.
Accommodates larger heads well
Plush and comfortable earcups
A somewhat high failure rate
9. Polk Audio Striker Zx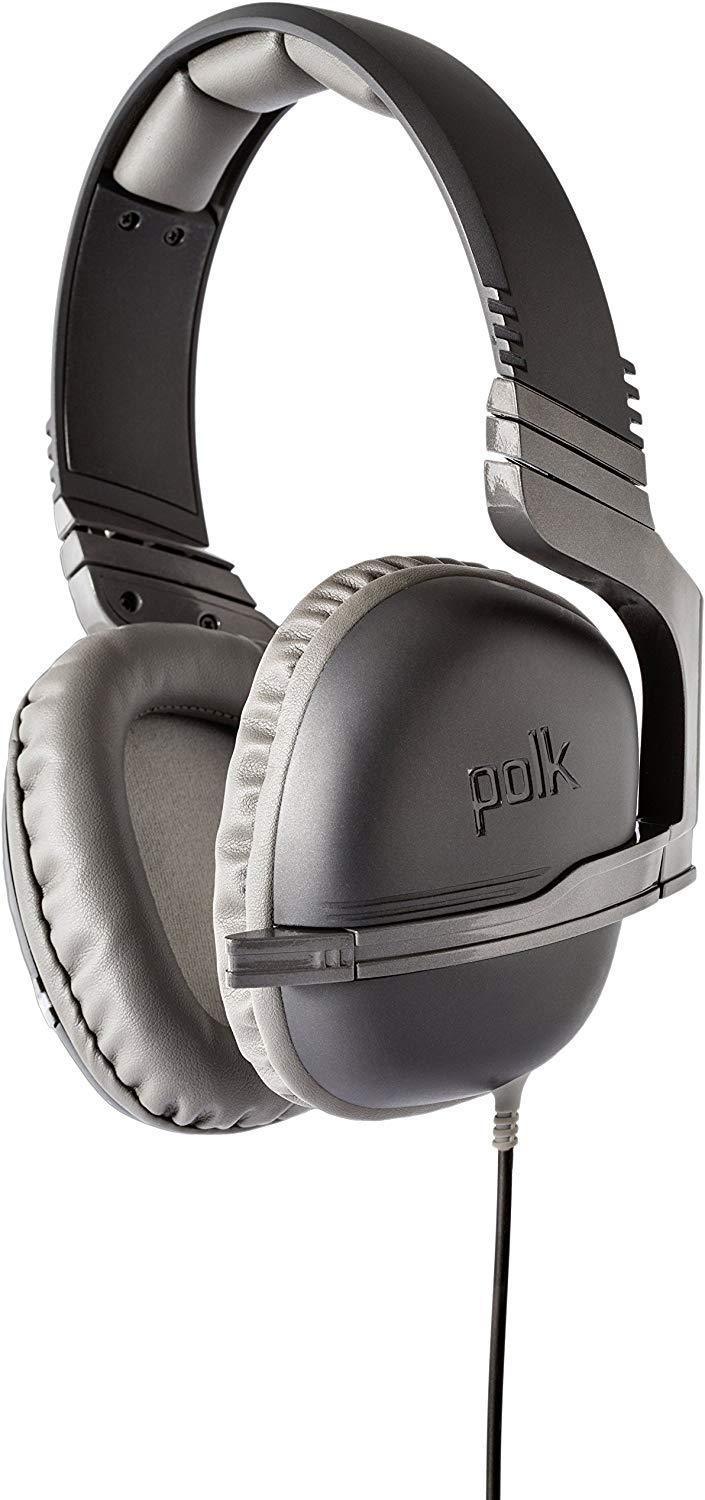 Powered by 40 years of audio heritage and tuned for heart-pounding Sound Quality, the Striker ZX's sound will elevate your gaming experience by hearing all the detail, all the subtleties in the game.
Our ProFit Comfort system creates a lightweight headset that helps your gaming concentration, never hinders it.
Wireless Headset Adapter, Polk's exclusive Xbox One design will have a higher output for gaming and chat, helping create a better gaming experience.
Retractable, Omni-directional boom microphone, with a 7cm extension, is flexible, so it conforms to the way you like to chat and slides neatly into the ear cup when you're done.
Chat loop feature listens into your mic and lets you hear your voice in the headset to avoid shouting.
The Polk Audio Striker Zx includes three types of connection cables for use on different devices. It's made with high-end speaker components that provide crisp mid-range sound, and it has a retractable microphone for when you're listening to music rather than gaming.
Over-the-ear style
Protein leather headband and cups
Low airflow can lead to sweaty ears
Best Xbox One Headsets
We have 3 best Xbox One Headsets that might be best for you.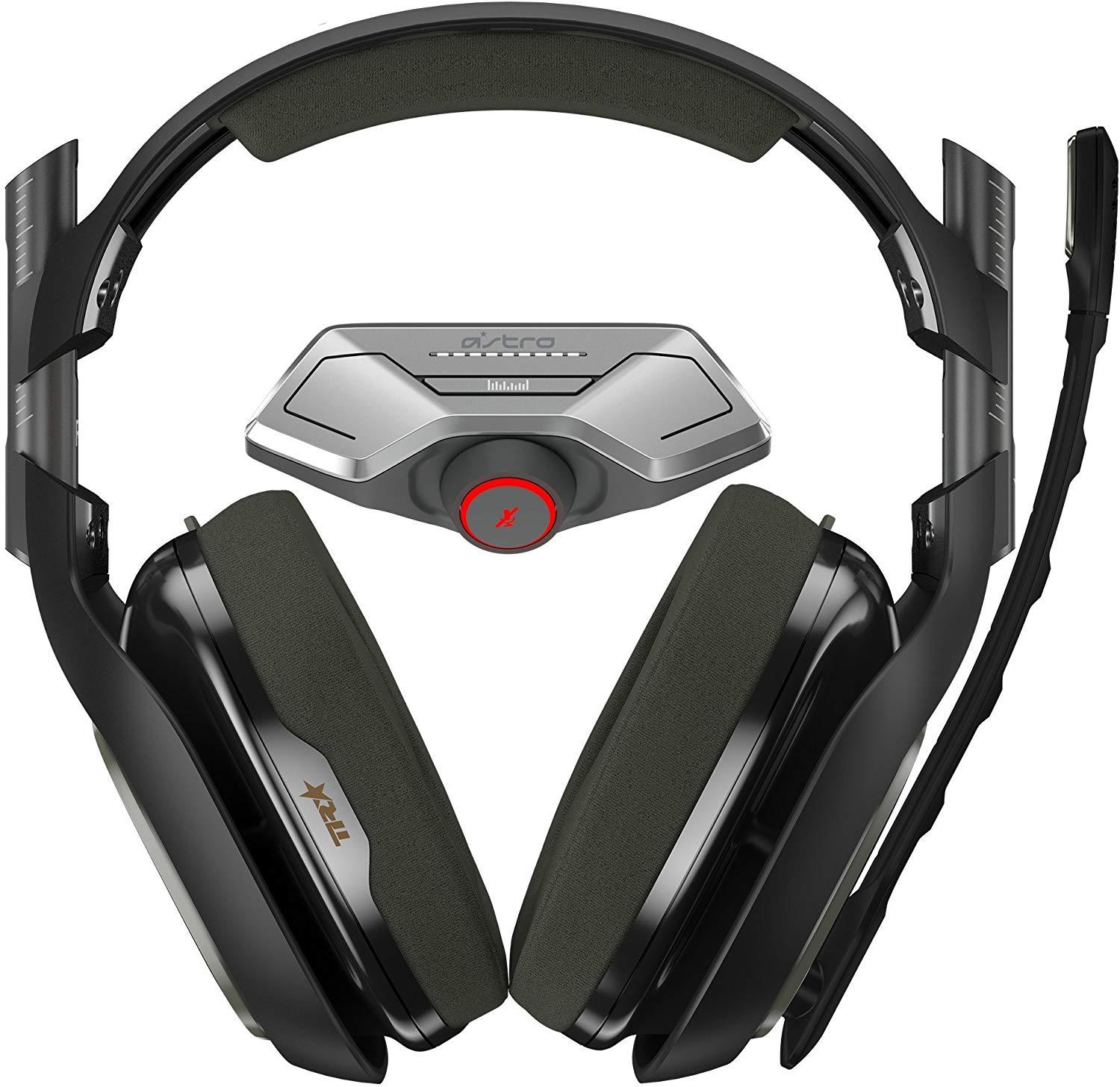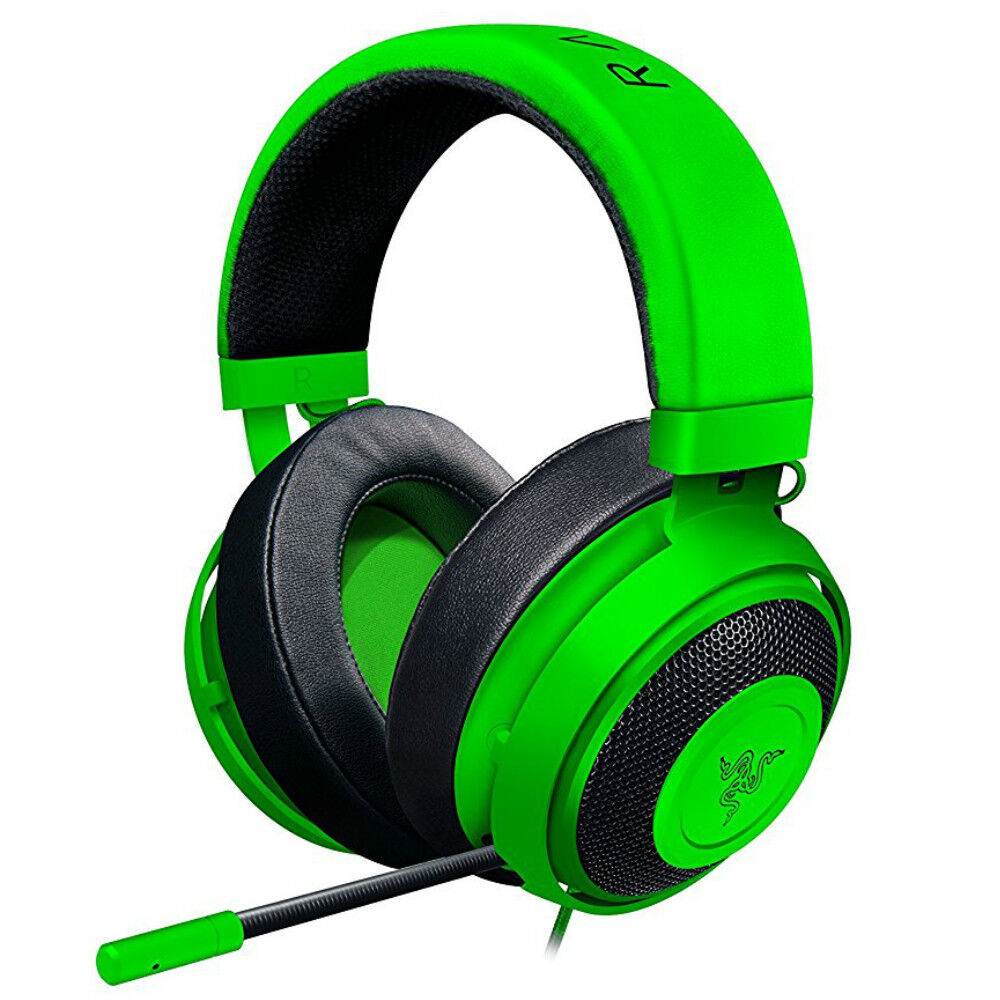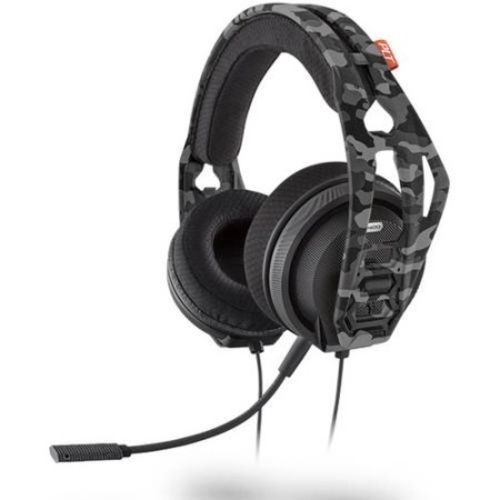 Which Xbox One Headsets do you think is the best? The Astro A40, Kraken Pro V2, or the Rig 400HX? Tell me in the comment below which Xbox One headsets is the best.
Check out more related resources: https://www.maxvideogame.com/category/gaming/