Best VR Headsets review of 2019, we tried our best to find the most popular VR Headsets available for PC, mobile devices and consoles, to help you find the best VR Headsets.
1. Oculus Rift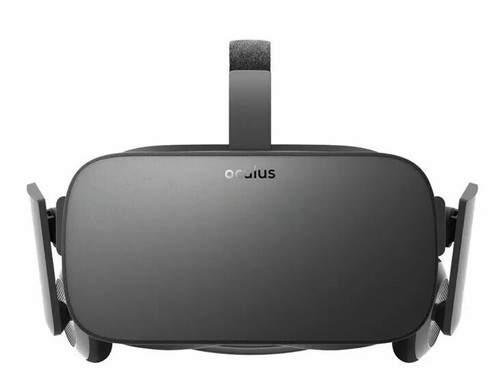 The Oculus Rift doesn't require an entire room unless you want full room-tracking abilities. The Oculus Rift headset can also work with lower-tier graphics cards like the Nvidia GeForce GTX 1050 Ti, Still, for the best experience, you'll want a gaming PC with some pretty powerful specifications.
The Touch Controllers are by far the most comfortable in the PC-powered VR headset market. Thanks to the positioning of the buttons and analog sticks, it feels like you're making a relaxed fist. Movements, like grabbing a bottle or holding a golf club, feel fluid and natural. You can also invest in a pair of Oculus' attachable earphones to increase the immersion factor.
Since the Rift's launch, Oculus has expanded its library to over 500 games, including titles from AAA game developers like Insomniac Games, Ubisoft and Harmonix. In addition, because Facebook owns Oculus VR, the company is constantly working on ways to make VR interactions more social via multiplayer experiences.
In many ways, the Oculus Rift started the current VR craze with their hype and acquisition by Facebook. To call their flagship model "mind blowing" might be an understatement. This version comes with six fun games to get you started.
2. Pansonite 3D VR Headsets

The Pansonite is as close as you can get to a high-end virtual-reality headset without paying an exorbitant price. It features a cloth design in front, similar to Google's Daydream, along with an adjustable plastic headband that's reminiscent of the PlayStation VR.
Pansonite's VR headset also packs built-in headphones with an aux input – which is great if your phone still sports a headphone jack or if you have an adapter on hand – and a dial on top for adjusting the focus.
In front, the VR headset features a small flap for holding your phone in place, leaving the camera uncovered for any AR-based mobile apps. Despite all that open space, the Pansonite manages to block out almost all external light for a pretty immersive experience.
Nothing about the headset detracted from any of these experiences, making the Pansonite one of the best overall VR headsets at this price.
3. Samsung Gear VR

The Samsung Gear VR continues to be one of the most popular mobile VR headsets on the market. But that doesn't mean Samsung is resting on its laurels. The latest version of the Gear VR adds a controller, resulting in a more tactile experience that traditional gamepads can't match. You can also use your voice to launch apps, re-center your view or perform a search.
Thanks to Samsung's partnership with Oculus, there are over 600 titles in the Oculus store, with more arriving every month. Apps still range from free to $15.99 and cover a range of genres, including education, gaming, entertainment and social. The store recently added a section for controller-specific apps, so you won't have to go hunting through the massive catalog.
The Samsung VR Gear have both a top and back headband to keep them securely in place no matter how wildly you swing your head around while gaming. In addition to the new controller, the updated Gear VR is lighter and more streamlined than before and features a USB-C connector that hooks directly to a Samsung Galaxy phone.
4. Oculus Go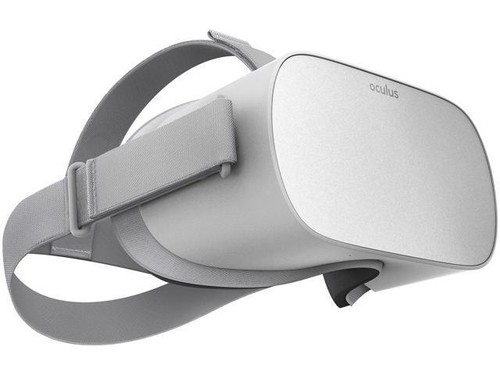 Oculus Go signals a new era for virtual reality, one that doesn't require a smartphone or PC to run excellent experiences. Oculus Go is a standalone headset that rivals Oculus Rift in more than just its affordable price; the quality of VR on offer is nearly as good as that of a tethered VR headset.
With impressive visuals, limited screen-door effect and a comfortable fit (one that's front-heavy, to be sure), you're in for loads of fun with the Oculus Go. What's more, its battery-life-to-charge-time ratio isn't ideal, but you still get around two hours of gaming on a full charge.
Its content library is already quite large with over 1,000 apps, games, movies, and experiences available at launch, and that should only grow because the headset is compatibility with Samsung Gear VR content. The headset comes in two storage options, 32GB or 64GB, so you can take your pick for how much memory you'll need.
5. HTC Vive Pro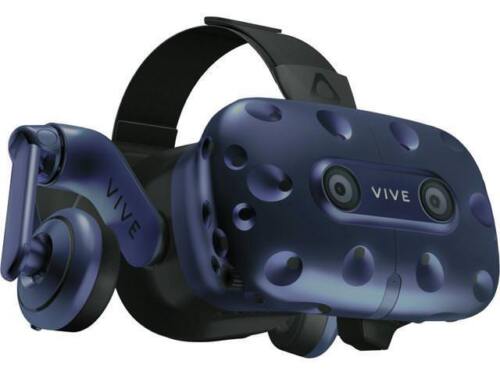 The newest high-end VR headset in town comes packing a lot of impressive specifications. Take, for instance, the HTC Vive resolution of 2880 x 1600, offering a 78% increase in dots per inch than the HTC Vive. This means ultra-crisp visual fidelity that lets you experience textures and shadows in a way previously impossible in VR.
There's also the addition of built-in headphones and new nose guards that do a better job of blocking out light than the HTC Vive. All told, the HTC Vive Pro is a clear evolution in both design and tech on the older HTC Vive.
Setup is also a challenge with the Vive Pro because all of your firmware has to be as up-to-date as possible. Even then, you may run into some challenges, which could deter the average user from jumping into the Vive Pro experience.
Because of its price, its challenging setup and the fact that the still-excellent HTC Vive is now much less expensive, the HTC Vive Pro is likely best suited for VR enthusiasts and arcade owners. It's still an awesome headset, just one that's probably not for everyone.
6. Lenovo Mirage Solo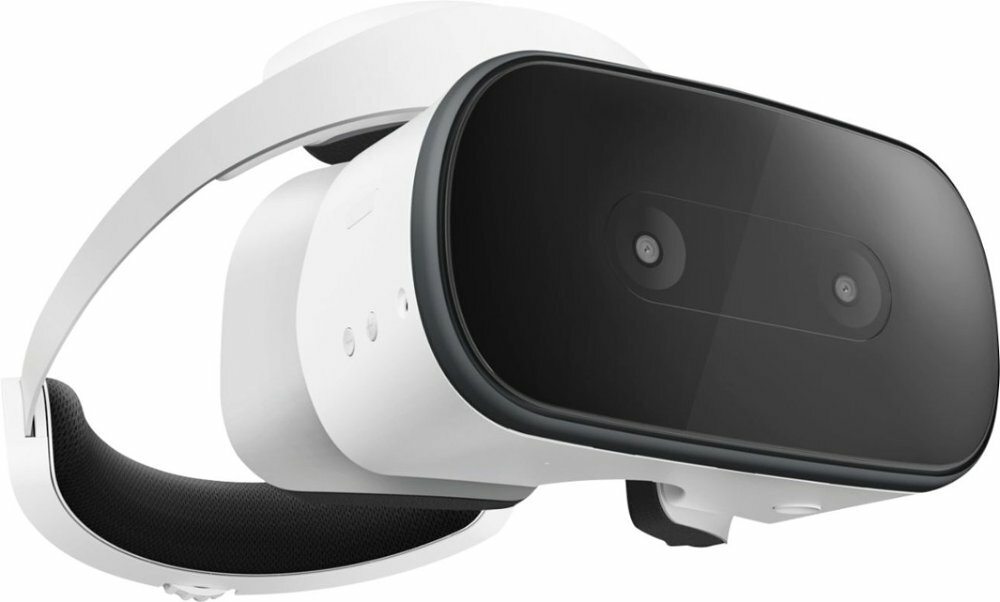 Headsets like Lenovo's Mirage Solo with Daydream put us firmly in the mid-generation of the VR evolution. You get a head-mounted display that is truly independent of your smartphone. From the time you take it out of the box, it's just you, the controller and a virtual world. Still, the image quality is a step below what you'd find on PC-powered headsets like the Oculus Rift and HTC Vive Pro.
Just like the Oculus Go, the Mirage Solo features an integrated processor. The Mirage Solo uses the more powerful Qualcomm Snapdragon 835 CPU. However, the Solo lacks built-in speakers and microphones. The headset draws from Google's Daydream library of over 350 games and apps, which is fairly small compared to the Oculus Go's catalog, which boasts over 1,000 pieces of content.
What really sets the Mirage Solo apart from the pack are the integrated cameras and sensors in the faceplate and Lenovo's WorldSense Motion Tracking technology. WorldSense enables the wearer to move around in virtual space with six degrees of freedom. It's not room scale by any means, but it's still a major step forward for the future of virtual reality. The Solo also allows the wearer to mirror what's going on in the headset to a compatible television using Google's Chromecast.
7. PlayStation VR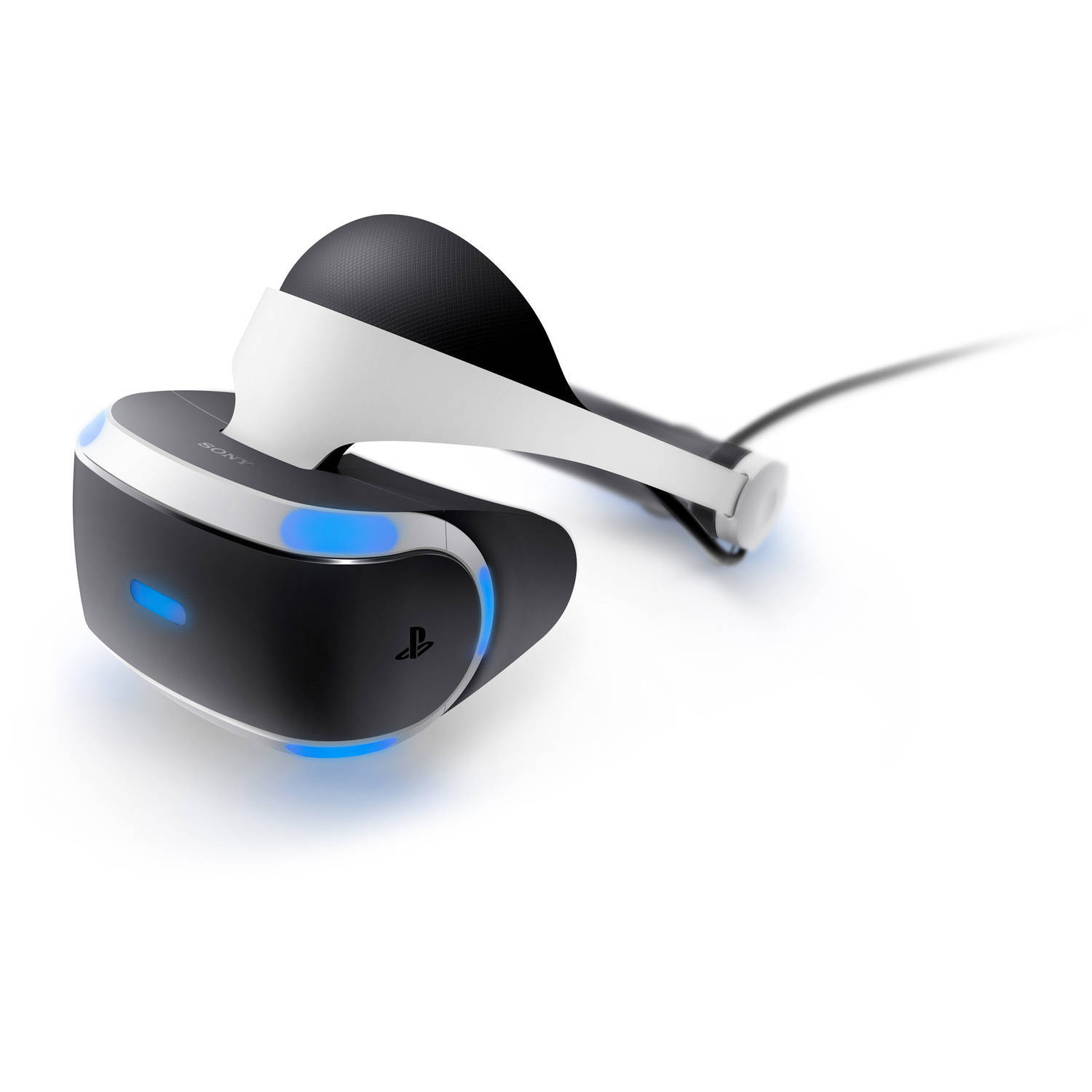 That's not the case with Sony's PlayStation VR, which requires little more than a PS4 console to run. Considering the huge difference in power between the PS4 and PC, the PlayStation VR is a surprisingly capable virtual reality headset. Its refresh rate is nice and responsive.
Thanks to Sony's backing, the selection of PlayStation VR games is also impressive. There were dozens available at launch, and many more have followed over its first year on sale.
Sony has addressed one of our biggest complaints with the PlayStation VR – that its accessories are sold separately – by offering a variety of packs and bundles with devices like the PlayStation Camera included. However, PlayStation Move controllers, while are included in some bundles, aren't in every one.
While you have to be wary of the additional charges involved, depending on what bundle you opt for, recent price cuts have made the PlayStation VR even more affordable. It may not be the top VR headset, but the PSVR is certainly making a strong case to users.
8. Google Daydream View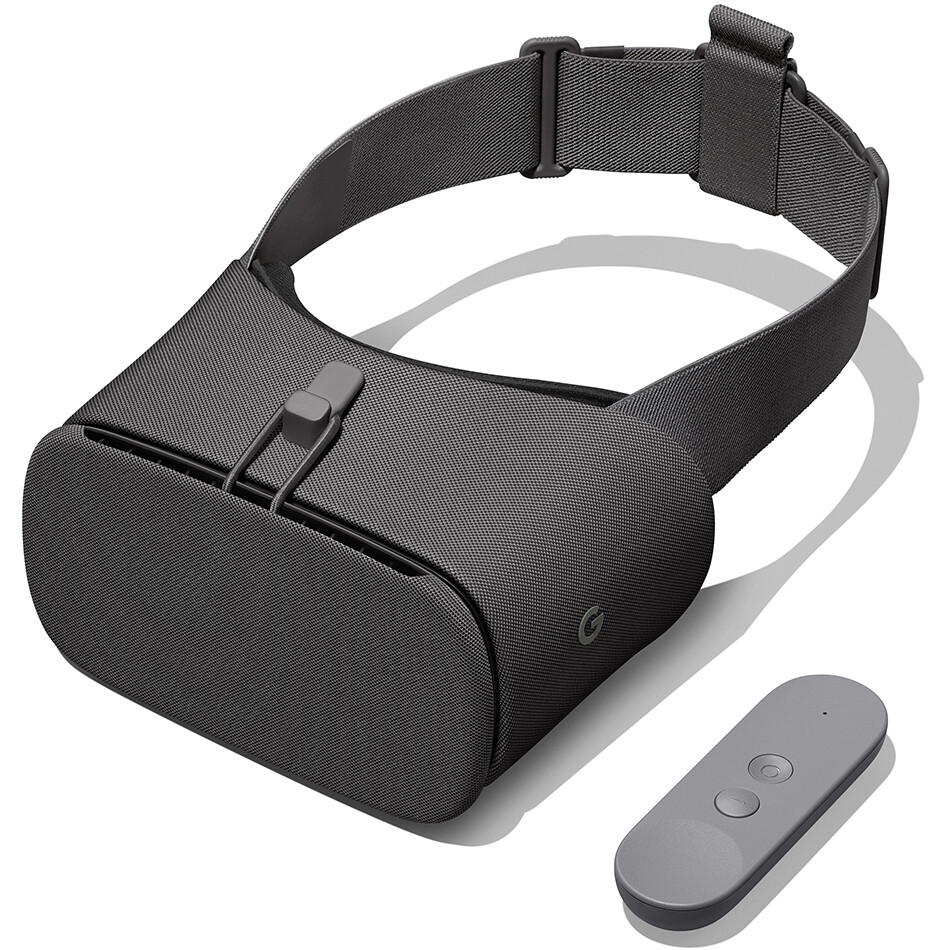 If you own an Android phone (that's not necessarily a Galaxy) and want to get into virtual reality without spending a fortune on a headset and PC set up, then consider the Google Daydream View (2017) a viable option.
What makes this headset compelling is its price; it's less than $100, and a recent discount has made it even cheaper, at least for the time being.
It's also an easy headset for just about anyone to use. Not only does it require little on your part aside from installing an app on your phone, but once you're inside the VR world, navigating to and fro is easy with the included controller.
You won't get the deeply immersive worlds of a higher-end, PC-powered VR headset with the Google Daydream View, but you will get a device that's made of a nice material, works with many of the best Android phones, and, did i mention how inexpensive it is?
The content on offer isn't very compelling – there's not a ton to draw you back for multiple play sessions – but it is varied and offers a little something for everyone. This isn't the best VR headset on the market, by far, but it is an easy way to get into VR for Android phone owners. And that, really, could be all you need to know.
9. HP VR1000-100 MR HEADSET

Although Microsoft would have you believe its set of head-mounted displays are mixed-reality, in their current iteration, they're nothing more than VR headsets. Still, headsets like the HP VR1000-100 MR HEADSET can do something that other PC-powered devices can't: run virtual reality on PCs with integrated graphics.
The V1000-100's standout feature is the headphone-jack placement on the bottom right of the headset, which makes it easier to plug in headphones. HP VR1000-100 lets you adjust the length of the USB 3.0/HDMI cable from 2 feet to 6 feet. Outside of mobile headsets, the HP VR1000-100 has one of the easiest setups. Just plug the 2-in-1 cable into HDMI and USB 3.0 ports on your laptop or desktop.
When plugged into a laptop with integrated graphics, the headset will deliver a lower refresh rate of 60 Hz, which is acceptable, although we prefer 90 Hz or above. If you get tired of point-and-click navigation, you can issue a voice command to Cortana to select objects, launch apps and resize objects, as well as get a quick restaurant recommendation or weather update.
The HP VR1000-100 MR headset provides a solid VR experience, despite the lack of content. If you're looking for an inexpensive, PC-powered virtual-reality headset that can work with both integrated and discrete graphics, the HP Windows Mixed Reality Headset VR1000-100 is a good choice.
How do VR Headsets work?
The two most basic components needed for a VR system to function are a display and some kind of input. In budget VR headsets, the display is often your smartphone, while the higher end models have integrated display screens inside of the head-mounted unit. The inputs can range from head and eye tracking devices to hand controllers.
Head tracking allows VR headsets to display an image that moves as you tilt your head.
For VR Headsets to be truly effective, they must track your movements in some way. They can utilize eye tracking, head tracking, or motion tracking. The most basic systems will utilize one tracking method, while the more expensive models will track all three.
Head tracking allows VR headsets to display an image that moves as you tilt your head. This plots the pitch, yaw, and roll of your head on the X, Y and Z axes using the six degrees of freedom system.
Motion tracking allows the movements of your body and hands or a controller to be recorded so your virtual incarnation can perform similar actions. Eye tracking makes the depth of field more realistic. This brings items that you are looking directly at into pinpoint focus, while peripheral objects will be slightly out of focus, just like real life.
______________________________________________________________________________
Check out more: https://www.maxvideogame.com/category/gaming/