Best PS4 Headsets reviews of (2019). If you enjoy online PS4 gaming, then high-quality PS4 headsets are worth its weight in gold. By bringing you closer to the action, they'll take your experience to a whole new level. Even better, they can also ensure that your session is truly private.
Best PS4 Headsets
1. SteelSeries Arctis 7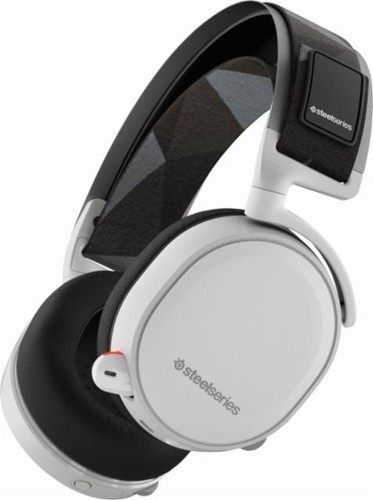 Description
Arctis challenges everything you know about PS4 headsets with completely overhauled audio, a new mic design with unmatched clarity, and improved comfort with materials inspired by athletic clothing. Arctis 7 features lag-free wireless audio, 15-hour battery life, a premium steel headband, on-ear Game/Chat audio balance, and DTS Headphone:X 7.1 Surround Sound.
Ski Goggle Suspension Band
Perfectly contoured across your entire head, the weight of the headset is evenly distributed to eliminate all pressure points.
Exclusive AirWeave Ear Cushions
Inspired by fabrics found in athletic clothing, AirWeave ear cushions keep you cool, dry, and comfy for hours of gaming.
Lightweight Design
Constructed to be so light that you will forget you're wearing them.
Full Wrap Design
Featuring a longer version of the Ski Goggle Band, Arctis 7 delivers premium aesthetics and feel.
Lag-Free Wireless Audio
Continuous frequency-hopping technology prevents any and all lag.
ClearCast Mic
Arctis' microphone uses a proprietary bidirectional design delivering unmatched sound clarity and background noise cancellation.
DTS Headphone:X 7.1 Surround Sound (Windows 7+ Only)
Enter a virtual 3D environment with the most accurate placement of audio cues.
Retractable Mic
When traveling between tournaments or LANs, simply retract the mic into the earcup to keep it safe.
On-Ear Audio Controls
No more alt-tabbing, easily control your volume and mute directly on your headset.
Multi-platform and Mobile-Ready
Play on every platform and take it with you wherever you go.
Among the most popular models, the SteelSeries Arctis 7 can free you from the constraints of cables, without the lag that can plague Bluetooth headphones. Its woven-textile cushions minimize fatigue, while its ClearCast mic helps you get through to your teammates clearly.
Transmits using rf wireless
Reasonably priced for such quality
Powerful customization software
2. Sennheiser GSP 600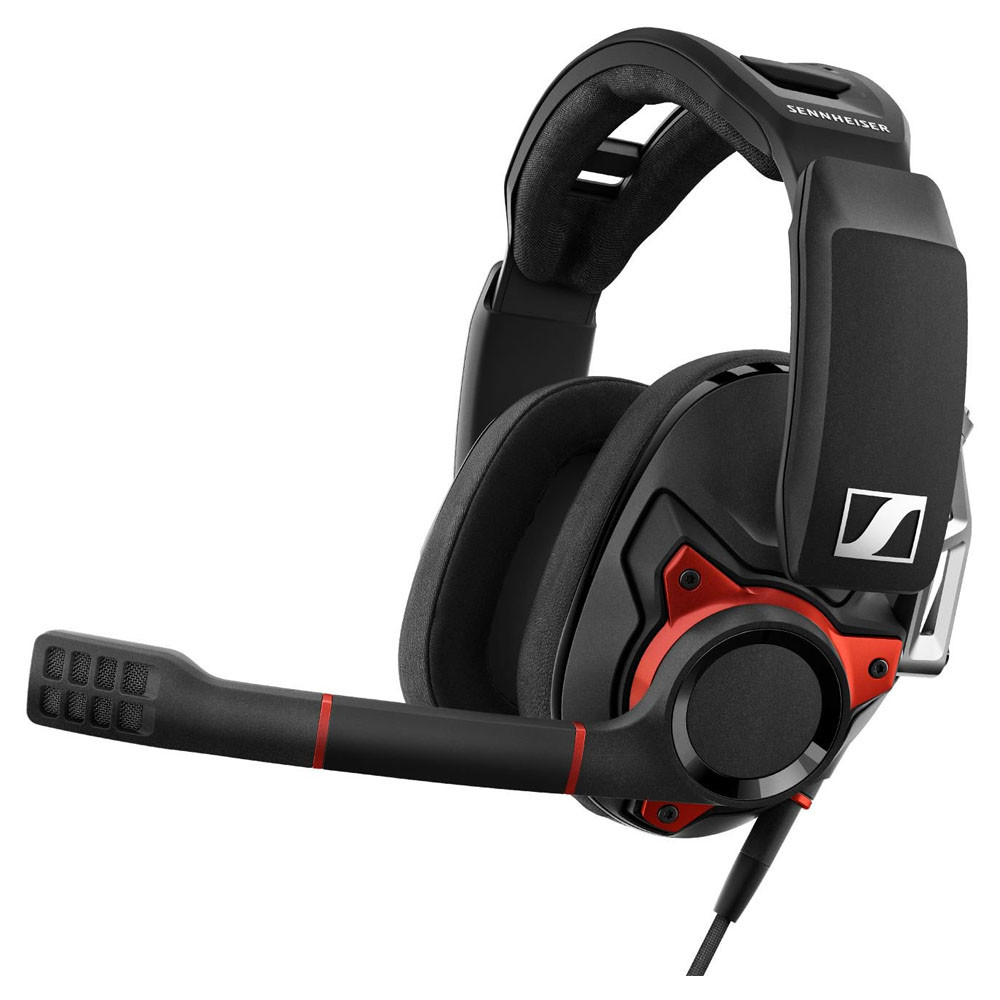 Serious gamers need serious PS4 Headsets. When the competition steps up, the GSP 600 PS4 headset delivers. Ergonomically designed ear pads and adjustable headband ensure superior wearing comfort. Freedom of movement is secured by the durable metal hinge system ensuring a perfect fit that allows you to fully experience exceptional audio performance.
Features
The warm, deep bass adds a higher impact to your gaming experience without overpowering the well-controlled mid-range and finely-detailed high frequencies.
The new ear pads feature a cooling suede-like material that prevents the ear pad from sticking to your skin even in the heat of action, combined with leatherette around the edges for improved passive noise attenuation.
The GSP 600 is equipped with an innovative adjustable headband to customize contact pressure and an advanced metal hinges system.
The GSP 600 features an advanced noise-canceling broadcast quality microphone that minimizes background noise and allows your teammates to hear you loud and clear.
The GSP 600 comes with exchangeable cables for use on multiple platforms, such as PC, Mac, as well as consoles with a 3.5mm jack input.
Aimed squarely at devoted eSports players, the Sennheiser GSP 600 is a must-have when bragging rights or the league title are at stake. Its unique tension-adjustment sliders, generous cushioning, and advanced hinge system deliver exceptional long-term wearability.
Closed-back earcups
Blocks out most external noise
Professional-grade microphone
3. HyperX Cloud Alpha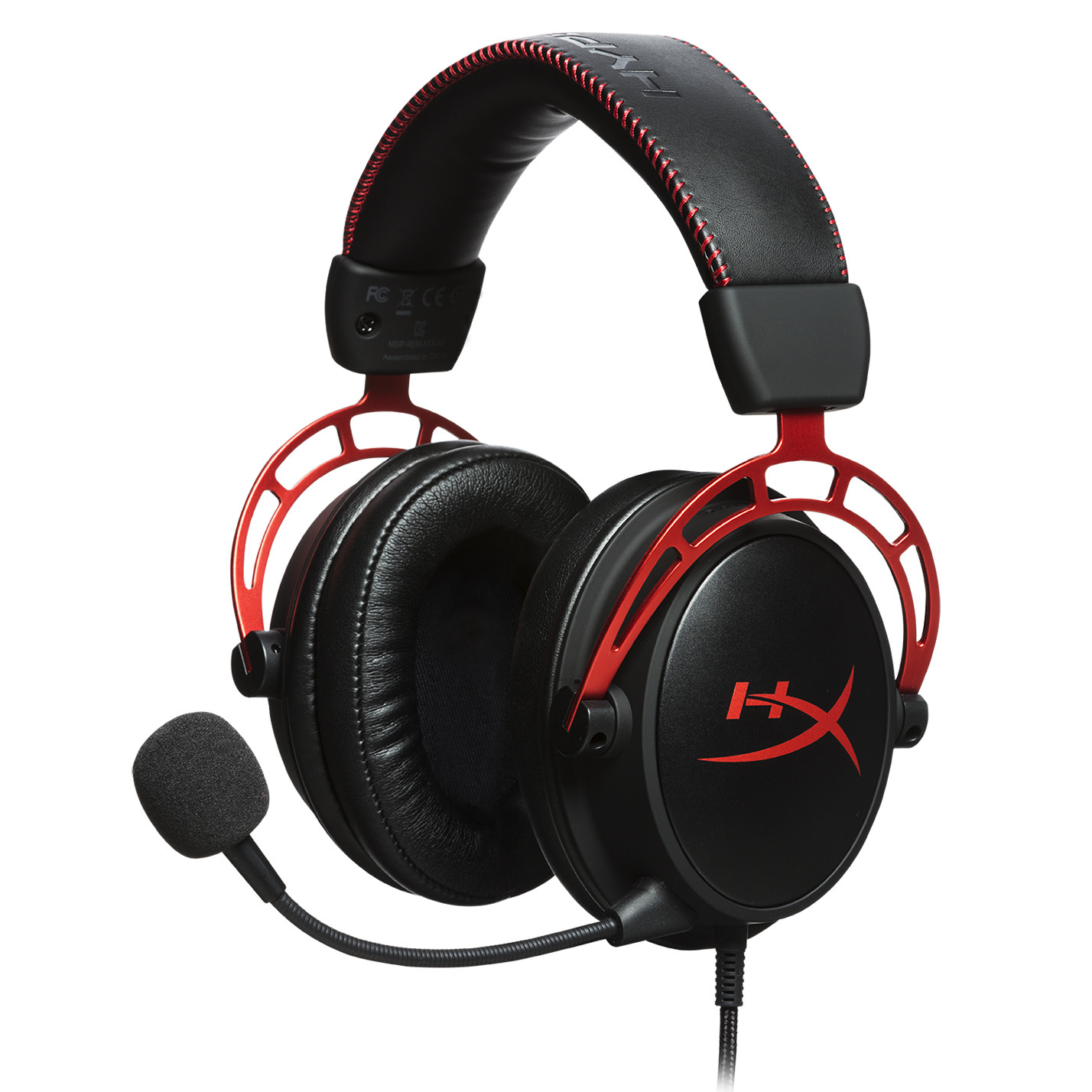 The HyperX Cloud Alpha's groundbreaking Dual Chamber Drivers design will give your audio more distinction and clarity by reducing the distortion. The dual chambers separate the bass from the mids and highs, allowing optimal tuning for cleaner, smoother sound. The Cloud Alpha headset builds upon HyperX's foundation of signature award-winning comfort with premium red memory foam, expanded headband and softer, more pliable leatherette.
The durable aluminum frame can take the rigors of daily play, and per player request, Cloud Alpha also features a tough, detachable braided cable. The detachable noise-cancellation microphone is certified by Discord and TeamSpeak™, ensuring you'll have great team communication. It's also multi-platform compatible with in-line audio controls, so serious gamers on PC, PS4, Xbox One, and other platforms with a 3.5mm port will benefit from the bold sound of the Cloud Alpha evolution.
The HyperX Cloud Alpha improves upon the all-time most popular model, with increased support for large heads, upgraded dual-chamber drivers, and a more consistent frequency response, giving it even better sound quality than its famed predecessors.
Detachable eighth-inch cable
Durable aluminum frame
Flexible and removable boom mic
4. PlayStation Gold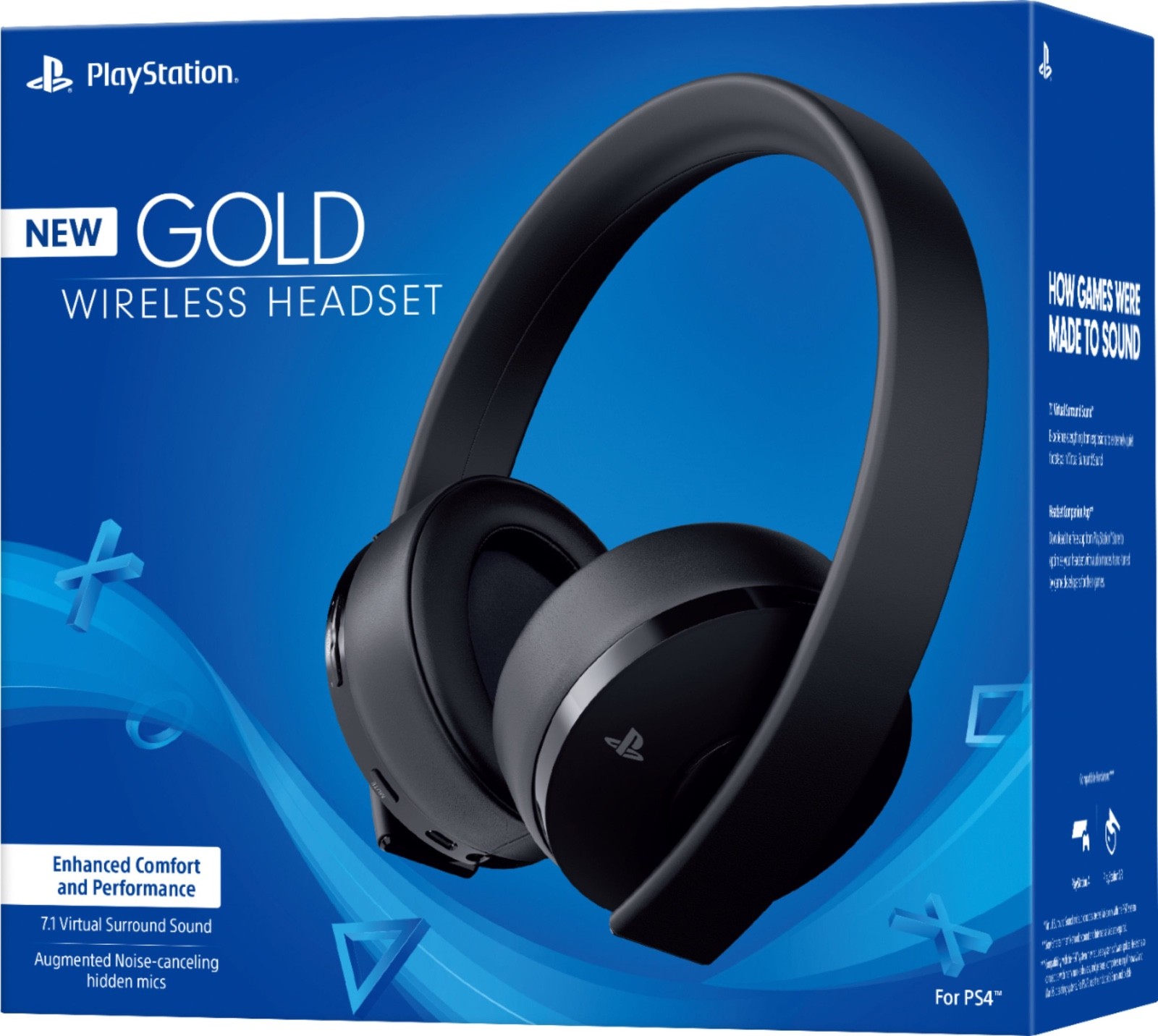 A headset for gamers: experience everything from the big booms to whisper-quiet warnings in stunning 7.1 virtual surround sound and chat with friends through the hidden noise-canceling microphone.
With the headset companion app, download custom game modes created exclusively for PlayStation by developers that are specifically tuned to enhance the audio in your favorite games
Stylish comfort: slip into comfort you can Enjoy for hours and a look you can take anywhere. Further, customize your look by swapping out the removable faceplates for something more your style
Sony's newest PlayStation Gold is a significant departure from the basic mono earpiece included with the iconic console. In fact, with 7.1-channel surround sound, noise-canceling mics, and integrated monitoring, it's a great way to go wireless at an affordable price.
Game-optimized preset profiles
Fits well with PlayStation VR sets
Not for large heads or glasses
5. Astro A40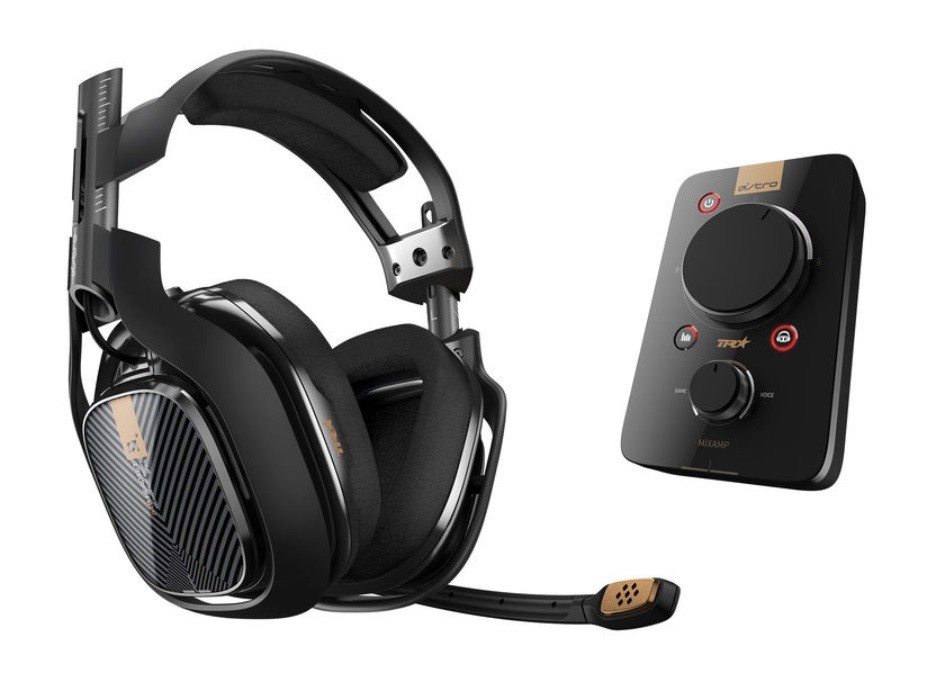 Features
CUSTOMIZABLE SPEAKER TAGS
Our magnetic speaker tag system lets you personalize your pair. Buy special editions or design your own using the Speaker Tag Customizer.
SUPERIOR FIT & FINISH
Featuring premium materials and construction, ASTROs are highly adjustable and surprisingly lightweight. Clamp them on your dome for days or turn them flat around your neck.
PRO QUALITY AUDIO
Tuned for Gaming, ASTRO Audio was developed with pro gamers and game designers to deliver clarity and detail at every frequency and volume level.
SWAPPABLE PRECISION MICROPHONE
A highly sensitive unidirectional mic that focuses on your voice and minimizes background noise. It can be positioned on either side of the A40 TR headset.
For those truly serious about fun, the Astro A40 is the most versatile option, with a capable software suite and a powerful DAC that combine for fantastic clarity and response. Power users will appreciate its compatibility with aftermarket modification kits.
A longtime fan favorite
Dedicated live stream-out port
No wireless connectivity
6. Sennheiser Game One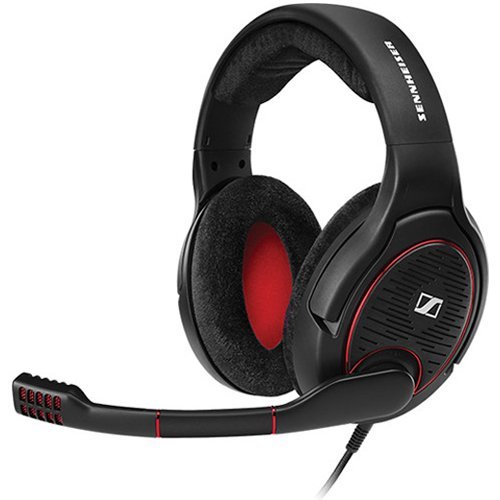 Extreme sound clarity & accuracy with original transducer technology. GAME ONE has exchangeable cables allowing compatibility with multiple platforms such as PC, Mac, consoles, mobiles, and tablets that feature a 3.5mm jack input
Noise-canceling microphone ensures crystal clear conversations. Sound pressure level (SPL) headphone: 116dB
Convenient microphone mute;Sensitivity : Microphone: -38 dBV at 94 dB SPL
Intuitive, integrated volume control
Ultimate comfort-plush velvet ear pads let skin breathe
Open-back design keeps head cool while delivering extreme sonic clarity and accuracy courtesy of Sennheiser's model specific transducer technology (50-ohm)
A modern, lightweight yet robust design featuring plush velour covered XXL ear pads for extreme comfort
Crystal-clear conversations ensured with the professional quality noise-canceling microphone that automatically mutes when boom arm is raised
Volume control conveniently located on the right ear cup. Braided fabric cable
Two-year warranty when purchased from an authorized Sennheiser dealer
Built by an industry leader in hi-fidelity entertainment, the Sennheiser Game One brings studio-level clarity to any death match. Its relatively light weight, extra-large plush earcups, and open-back configuration make it ideal for the most intense sessions.
Lets your ears breathe
Braided cord won't tangle
Impressive passive noise isolation
7. Arctis Pro Wireless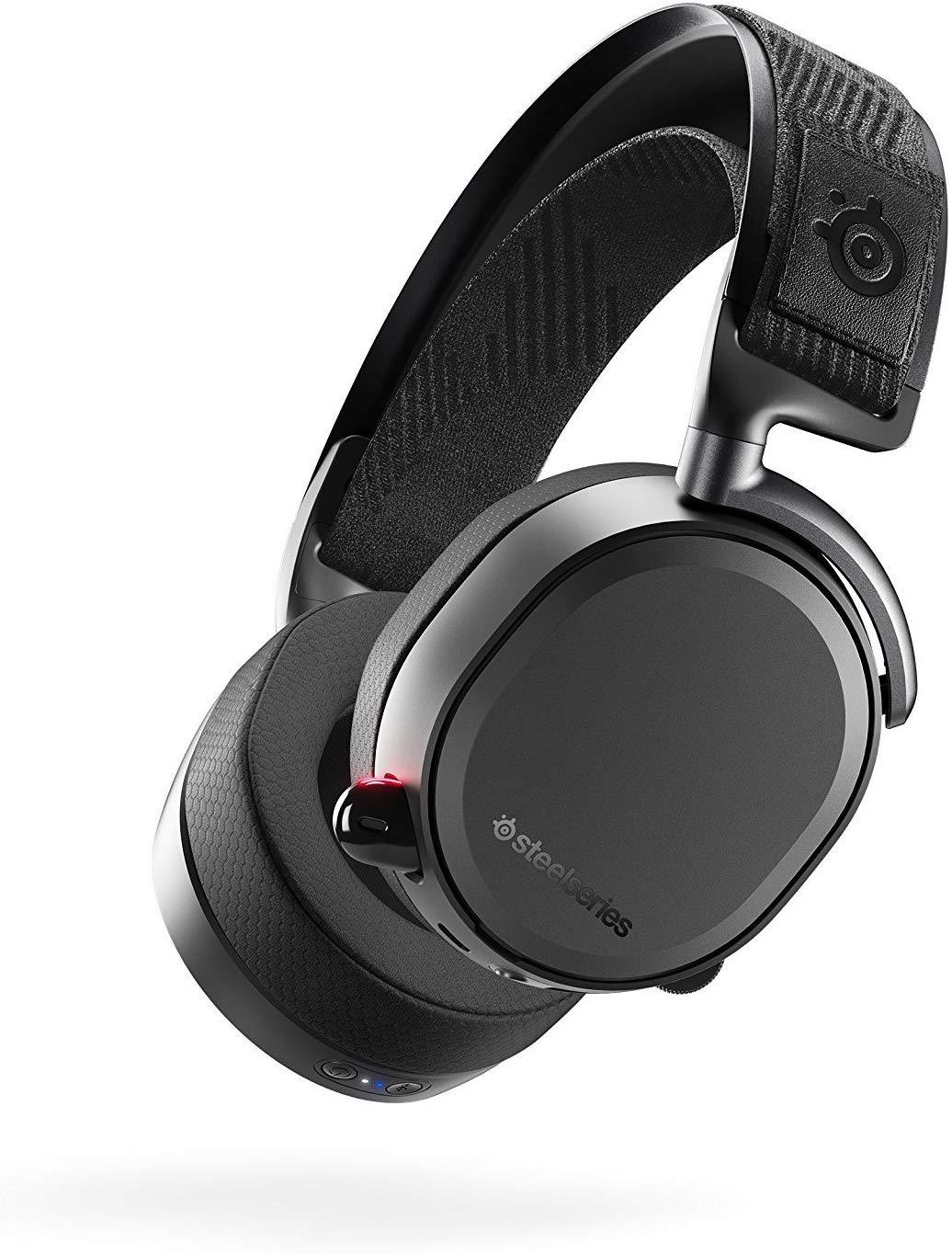 Dual-Wireless technology provides rock solid, 2.4G wireless lossless audio for gaming, combined with Bluetooth connectivity for mobile devices. Premium Hi-Res speakers with high-density neodymium magnets reproduce a full, expansive frequency range from 10 – 40,000 Hz with stunning realism and clarity. Luxurious lightweight steel and aluminum alloy construction offer maximum durability and a consistent fit.
Two included swappable batteries allow you to charge a battery in the base station while using the other for more than 20 hours of gaming. Widely recognized as the best mic in gaming, the ClearCast microphone delivers studio-quality voice clarity and background noise cancellation.
As the latest flagship product from a leader in gaming peripherals, the Arctis Pro Wireless is constructed entirely of top-quality components. Its retractable mic is among the best in the category, and its robust transmitter allows for extensive customization.
Hot-swappable rechargeable battery
Low-tension elastic headband
Quite exorbitantly priced
8. Cloud Stinger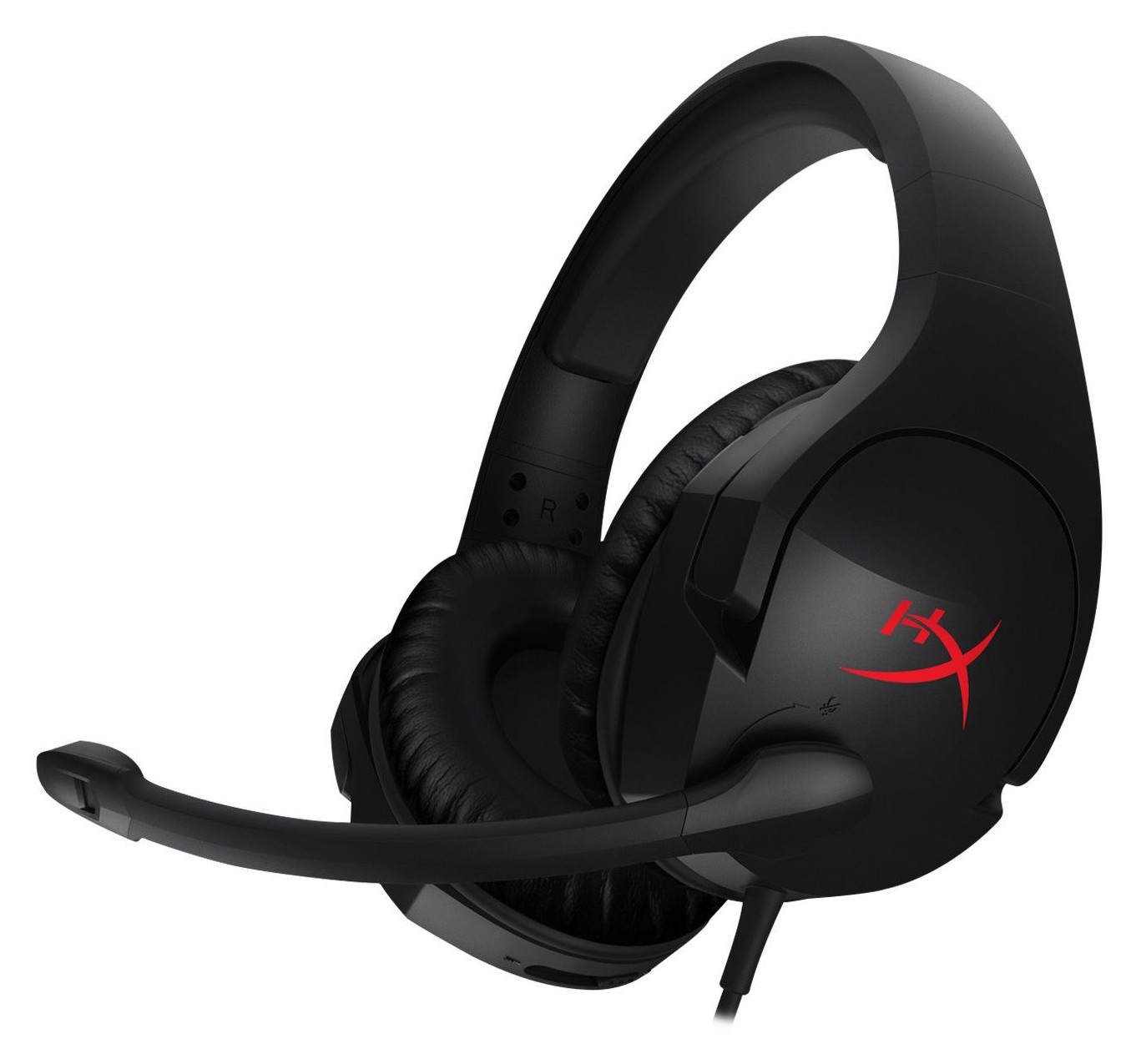 HyperX Cloud Stinger is the ideal headset for gamers looking for lightweight comfort, superior sound quality and added convenience. At just 275 grams, it's comfortable on your neck and its ear cups rotate in a 90-degree angle for a better fit. Its 50mm directional driver's position sounds directly into the ear for audio precision and gaming-grade sound quality.
For ultimate comfort in prolonged gaming sessions, it features high-quality HyperX signature memory foam. Its adjustable steel slider, intuitive volume control on headset ear cup and swivel-to-mute noise-cancellation microphone make it easy to use and multi-platform compatibility lets you enjoy the same comfort and enhanced the audio experience on PCs or consoles.
The Cloud Stinger is HyperX's budget-friendly offering, and it promises excellent performance at a fraction of the cost of most other models. Plus, it's so light and unobtrusive, you may forget you're wearing it after a while.
90-degree-rotating earcups
Swivel-to-mute microphone
Relatively lacking in features
9. Strix Fusion 500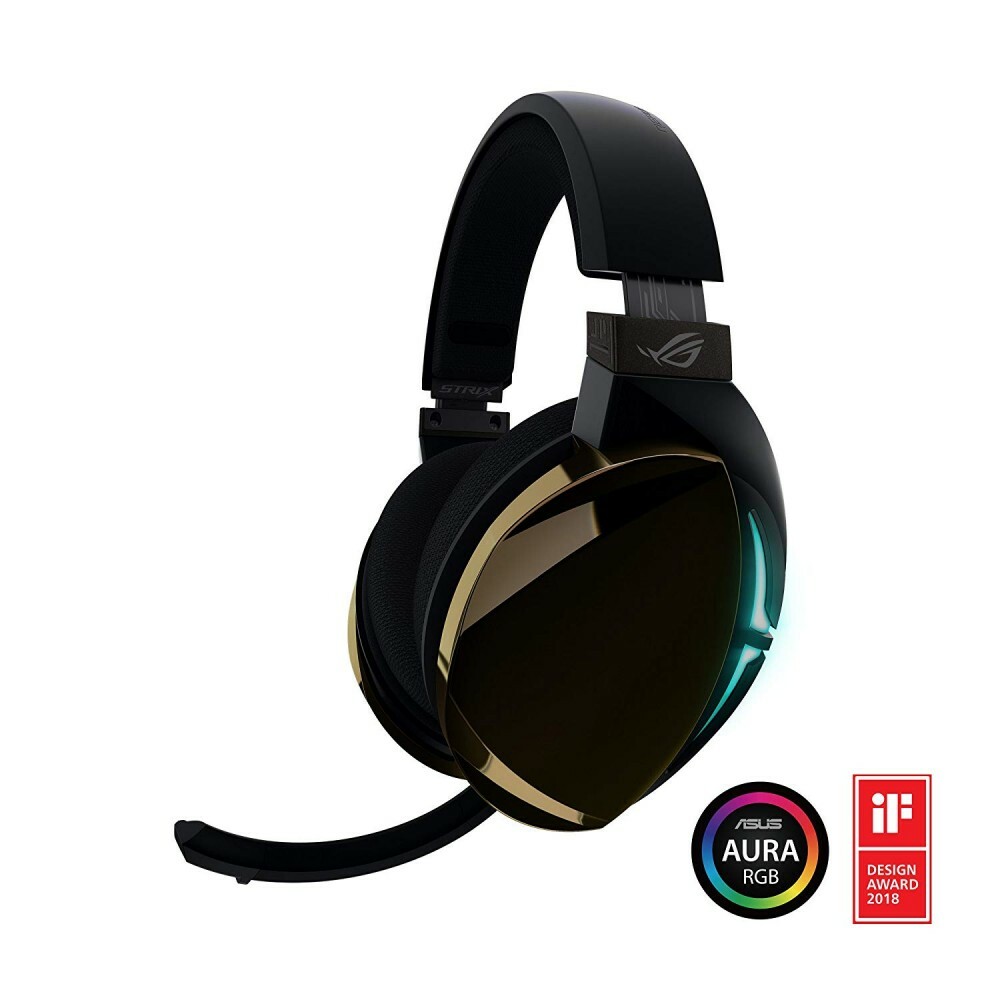 The Strix Fusion 500 adds function to form, starting with an integrated, hi-fidelity DAC and amplifier combo for audiophile-level playback. Its beautiful, mirrored finish is accented by programmable LED lights, to make sure you win or lose in style.
Spacious and immersive sound
Connects via USB cable only
Held back by clunky touch controls
10. Plantronics RIG 4VR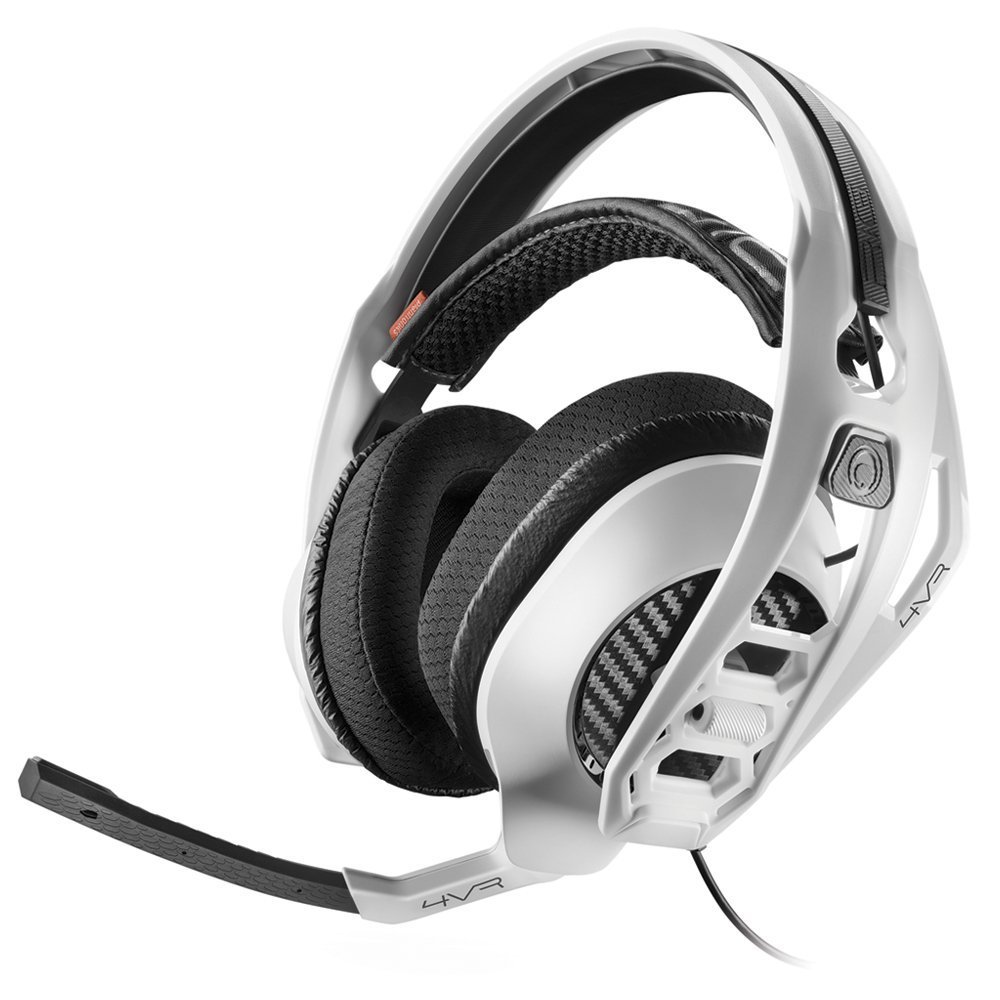 Officially licensed by Sony, the Plantronics RIG 4VR is designed to work seamlessly alongside PlayStation VR goggles without obstructing fit or airflow. At just 250 grams, it's considerably lighter and more mobile than most PS4 Headsets.
Open-backed for cooling and balance
Spatially accurate 3d playback
Not the best overall sound quality
Best PS4 Headsets
Conclusion:
Which one of the 3 PS4 Headsets are you going to pick? The Best High-End, Best Mid-Range, or best inexpensive? Tell us in the comment below which PS4 Headsets you're going to pick.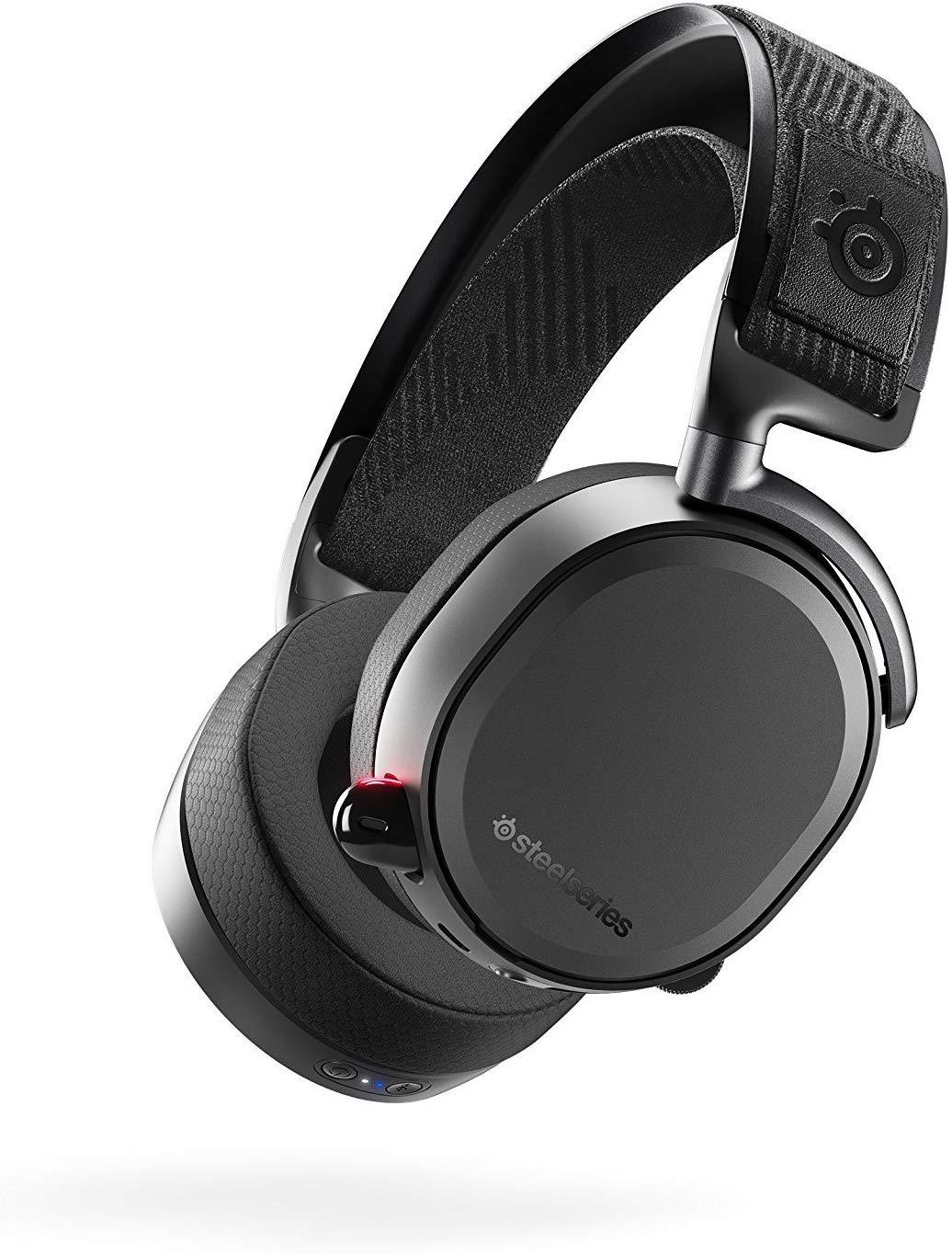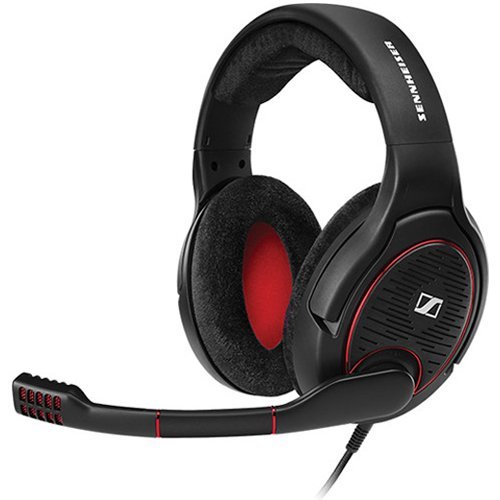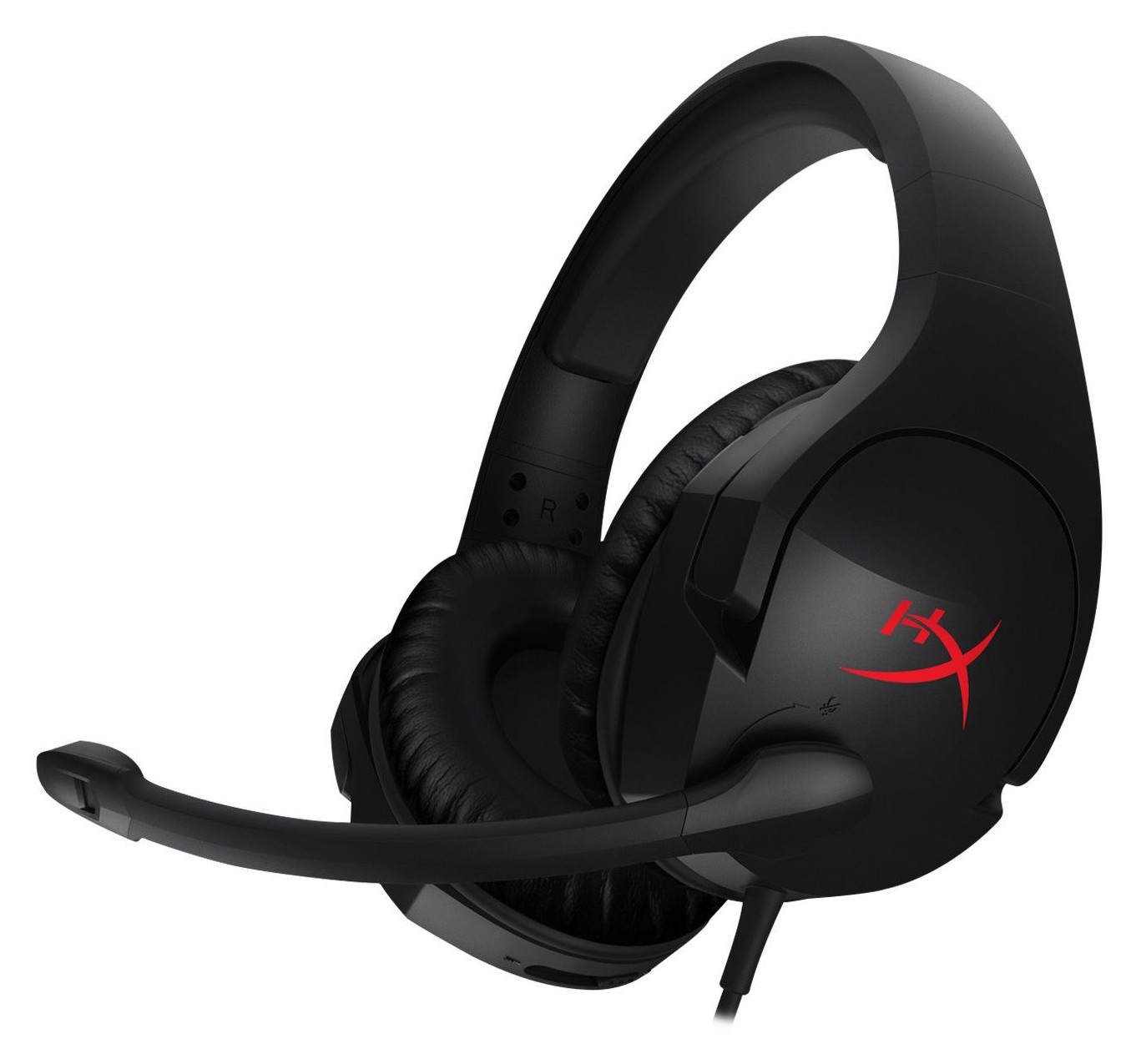 Useful Resources: https://wiki.ezvid.com/best-ps4-headsets