Best Nintendo Switch Games of (2019). The Nintendo Switch is in good hands. These are all incredibly fun and addictive Nintendo Switch Games, regardless of whether you're playing alone or challenging your friends. In keeping with the company's tradition, they're also suitable for kids of all ages, and more than a few grownups, too. You and your kids will love one of these Nintendo Switch games!
Best Nintendo Switch Games
1. The Legend of Zelda: Breath of the Wild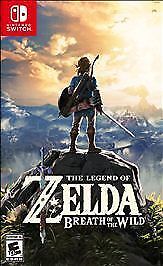 A link is back in "The Legend of Zelda: Breath of the Wild" for Nintendo Switch. Featuring a detailed physics engine, this game focuses on an all-new action-adventure combat format. With an open-world environment, you'll be free to explore Hyrule while training to defeat Calamity Ganon. You can also use new vehicles like a glider to aid Link on his quest.
One of the most storied franchises in gaming continues with The Legend of Zelda: Breath of the Wild. With stunning graphics and wide-open gameplay, you'll be addicated to it for months. In fact, you'll likely find the biggest drawback is having to return to the real world.
Highly strategic boss battles
Full amiibo compatibility
Rich and fully-developed story
2. Super Smash Bros. Ultimate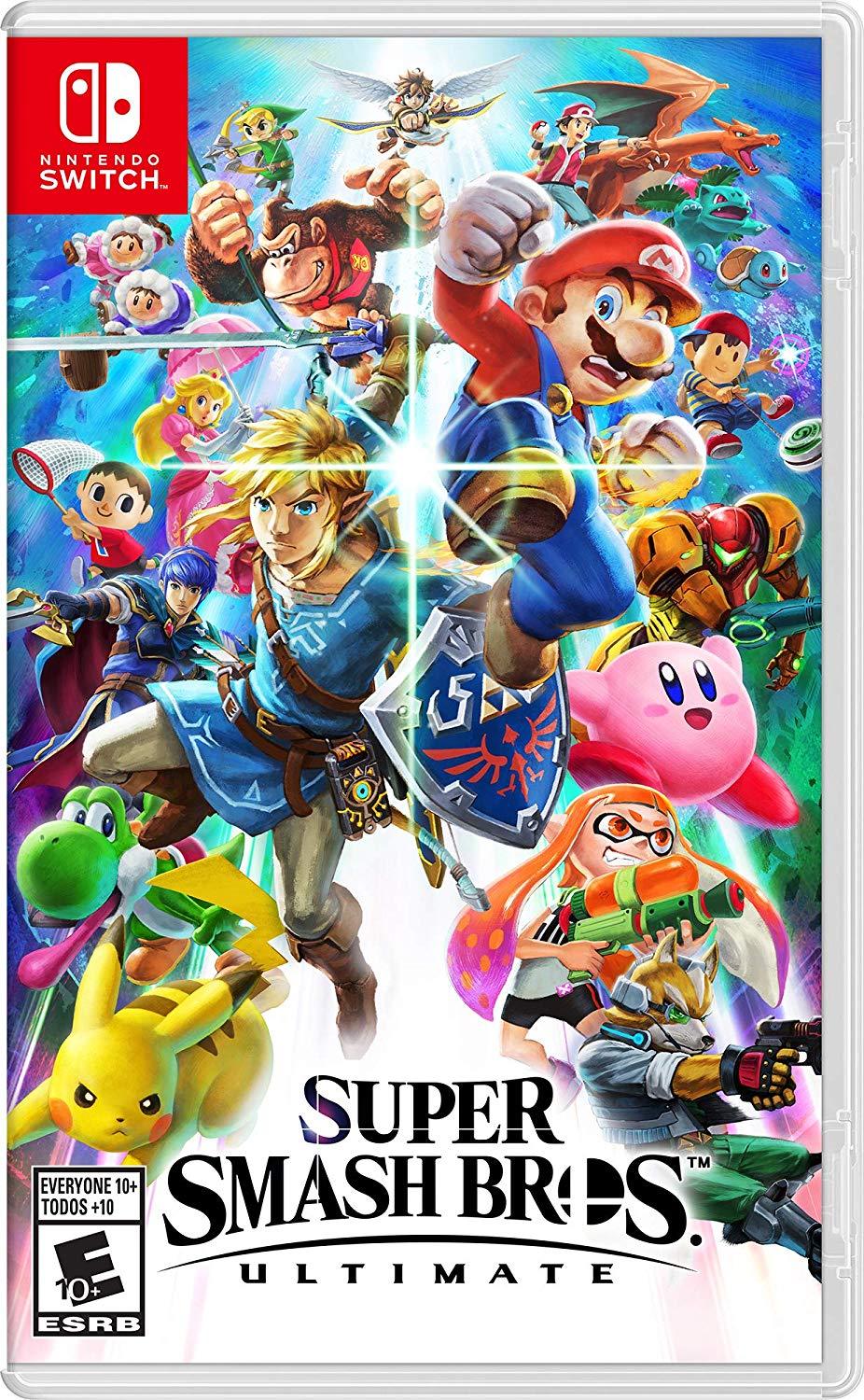 Elevate the Super Smash Bros experience to new heights with faster combat, new attacks, new items, and new defensive options. Hold a 4-player free-for-all or kick it up to 8-player battles. If you purchase the Super Smash Bros. Ultimate and claim you're My Nintendo Gold Points, you can receive the fighter Piranha Plant as free downloadable content!
If you're looking at this list and saying to yourself, "I wish I could play all of these games at once," then you'll be thrilled by Super Smash Bros. Ultimate. With over 70 characters from a variety of titles, it will be a long time before you get bored with this one.
Over 900 musical compositions
Can create custom rules
Videos can be uploaded to an app
3. Mario Kart 8 Deluxe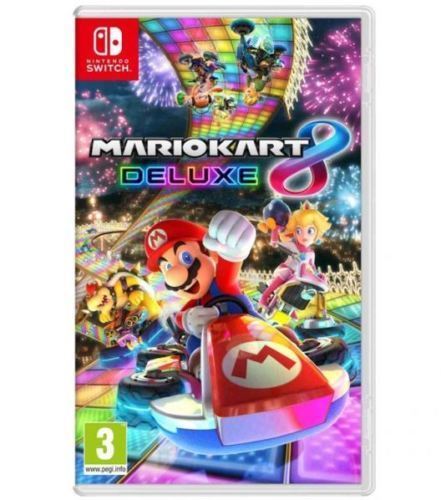 Challenge your friends to a friendly race with the Mario Kart 8 Deluxe Racing Game for the Nintendo Switch. This game allows you to choose your favorite Mario character and a variety of different vehicles. Play your favorite courses from previous games or explore new tracks that were made just for Mario Kart 8. Test your battle strategies on the revamped battle mode by popping other players' balloons before they pop yours. This game allows for up to four players.
One of Nintendo's classic titles, Mario Kart 8 Deluxe is the perfect game to bust out at parties, as up to 4 people can compete simultaneously. The new-and-improved battle mode is incredibly addictive, while plenty of downloadable content keeps things consistently fresh.
Smart steering is great for novices
Debuts five new playable characters
Gorgeous 1080p display in tv mode
4. Diablo 3 Eternal Collection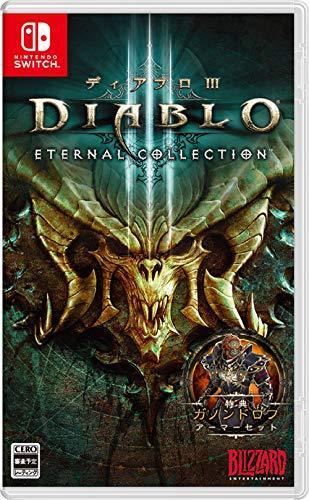 Up to 4 players can play at the same time, both offline and online this time. Let's stand up as a hero to face hell's army everywhere!
In the Nintendo Switch version, you can use "Ganondorf" armor set, "Triforce" portrait frame, and "Kokko" as a pet by collaborating with the "The Legend of Zelda"
If you want to wonder where the entire day went, Diablo 3 Eternal Collection will make you do just that. The epic story campaign can steal weeks of your life, but it's the online content that really shines. This isn't a game you beat, it's one you forge a truce with.
Items change a style of play
Massive control scheme
Relaxed version of an immersive RPG
5. Octopath Traveler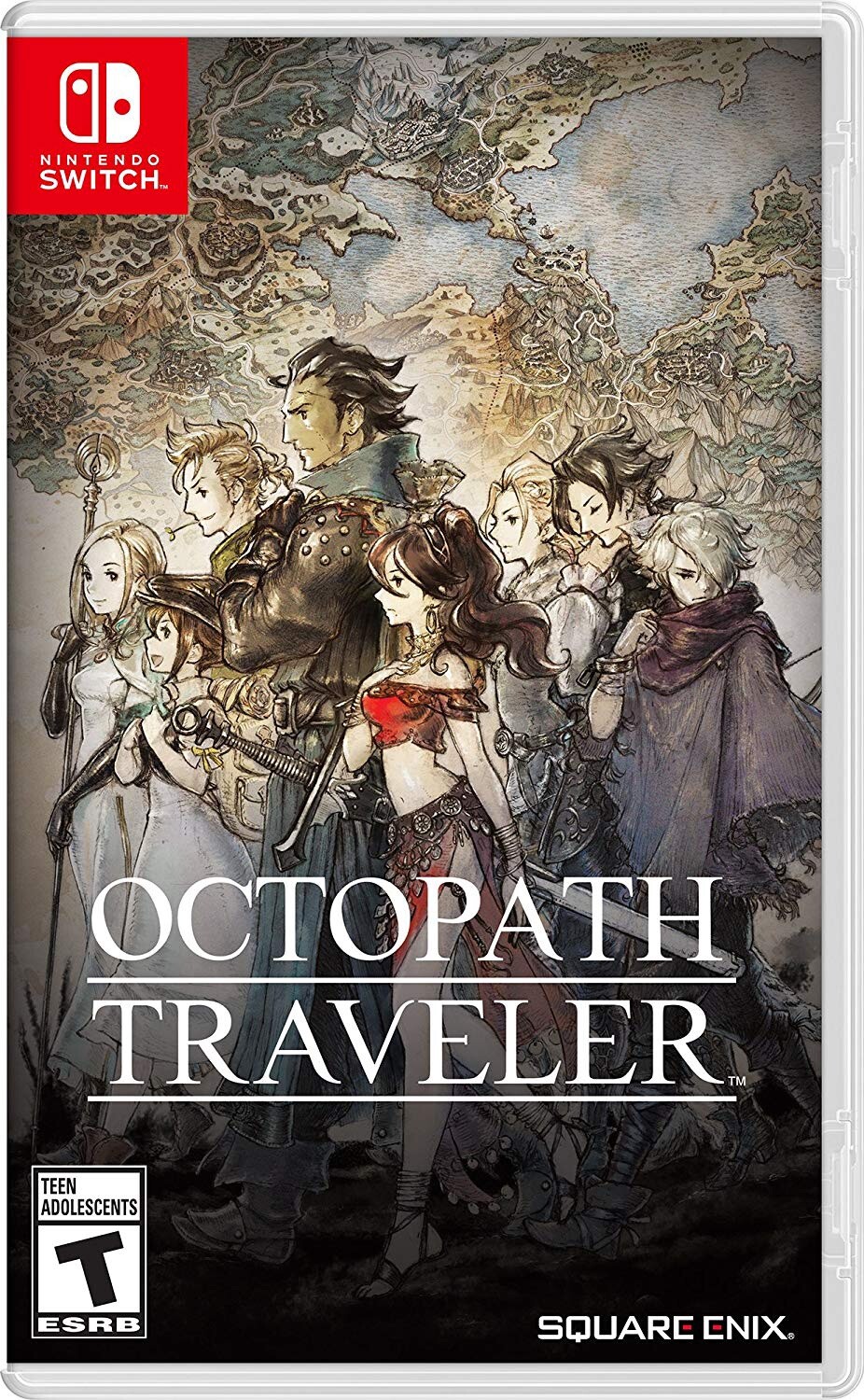 Octopath Traveler is reminiscent of older, 16-bit offerings, so the graphics may not look the way you'd expect. That doesn't stop them from being gorgeous and subtle, though, and the eight interwoven storylines are all well-written and compelling.
Superb voice acting
Deep and versatile combat options
Requires lots of grinding
6. Super Mario Bros. U Deluxe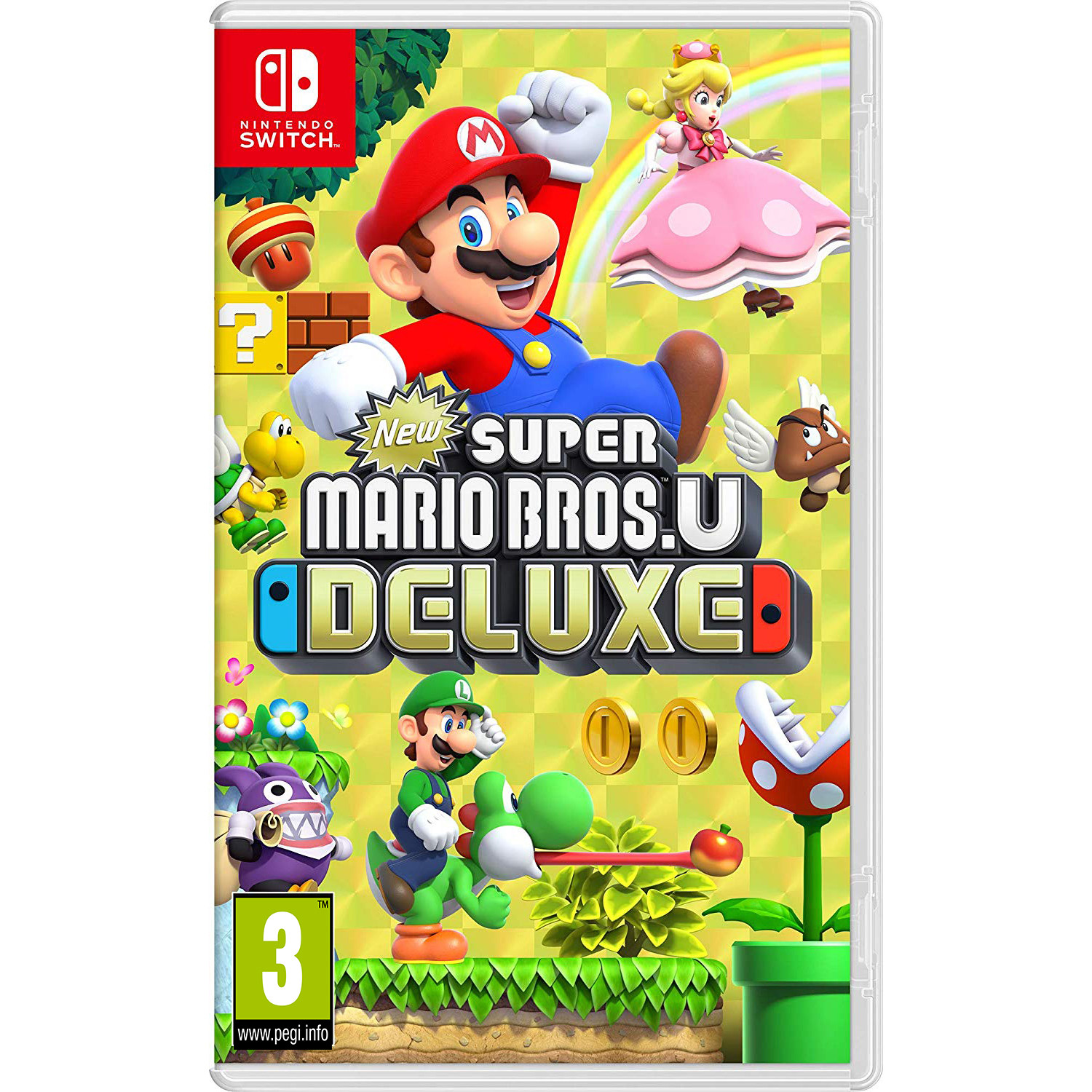 Two Super Mario Bros. games in one, for double the fun! Join Mario, Luigi, and pals for single-player or multiplayer fun anytime, anywhere! Take on two family-friendly, side-scrolling adventures with up to three friends* as you try to save the Mushroom Kingdom. Includes the New Super Mario Bros. U and harder, faster New Super Luigi U games, both of which include Nabbit and Toadette as playable characters!
Simple, straightforward controls, new playable characters optimized for younger and less-experienced players, and a wealth of bonus content, make this a perfect choice for anyone looking to introduce their family to the wonderful world of Mario. All a player needs is one Joy-Con controller, so two people can team up right out of the box! Tackle 164 platforming courses in the two main game modes and enjoy extra replayability with three additional game modes in which you can also play as a Mii character: Challenges, Boost Rush, and Coin Battle!
A variety of playable characters are available, some with unique attributes that affect gameplay and platforming physics. Younger and less-experienced players will love playing as Toadette, who is brand new to both games, and Nabbit, who was formerly only playable in New Super Luigi U. Both characters offer extra assistance during play.
Three additional modes: Boost Rush, Challenges, and Coin Battle mix up gameplay and add replayability, while also upping the difficulty for players who want to try something harder. Players can use their Mii characters in these modes!
Veterans of the Wii U will find Super Mario Bros. U Deluxe to be quite familiar, as it's an improved version of the title originally found on that console. A throwback to 2D side-scrollers of yore, it has 164 platforming courses, so you won't run out of challenges quickly.
Ideal for novice players
Ingenious level design
Limited save opportunities
7. Pokemon: Let's Go, Pikachu!

Any dedicated trainer will want to get their hands on Pokemon: Let's Go, Pikachu! and its companion title, "Let's Go, Pikachu!" They serve as an excellent introduction to the series and are welcoming to newbies, but experienced players may not feel challenged enough.
Pros:
Turn-based combat system
Plenty of post-campaign content
Cons:
8. Nintendo's Arms

Gamers use extendable spring arms and a variety of specialty gloves for 3D boxing matches in Arms. Players can take on the computer or join up to three friends as they block, dodge, and land twisting long-distance punches in an attempt to knock out their opponents. There are ten uniquely skilled characters from which to choose, and gamers can wield 30 different gloves, each with different weights and capabilities. Players can compete in one-on-one or two-on-two contests, take on a ten-match Grand Prix, battle in basketball, volleyball, and target mini-games, or head online for competitions.
Choose a fighting champion from around the world, equip your own combination of extendable arms, and then use a mix of button presses and quick hand motions to really take the fight to your opponent. Throw punches and guide them midflight to hit agile fighters, avoid incoming attacks with dashes, or trampoline high into the air to rain down fists from above. Power-up your punches to deal extra damage or curve your fists around obstacles to hit skittish opponents. Fill up your special gauge to dish out devastating combinations and finish them off. Unleash your inner fighter in this unbelievable sporting event!
Fight via simple motion and button controls: Grab onto your Joy-Con with a unique "thumbs-up" grip and use simple motions and button presses to outthink your opponent. Toss and curve punches when you find an opening, and dodge a flurry of incoming attacks. It's fast-paced fun for everyone!
Select from a variety of fighters: Select from brand-new fighting superstars like Ribbon Girl, Master Mummy, and more! Each fighter has their own special attributes to learn and master.
Fight in arenas with unique obstacles: Throw punches around (or through) mysterious liquid-filled columns in a spooky laboratory, or in certain areas, toss fighters onto trampolines for epic aerial skirmishes.
Choose your arms carefully: Each weapon has its own strength. Some are slow and do tons of damage, while others are fast as lighting, but will only serve to set up larger combinations. It's up to you to mix and match your arms to fit your play style.
If you want a fighting game that's suitable for the whole family, then Nintendo's Arms will be a big hit (no pun intended). Equip your avatar with turbocharged extendable arms, and try to knock the other guy out. It's simple, but it's also hard to put the controller down.
Pros:
Lots of variation keeps game fresh
Excellent for online play
Cons:
Limited single-player content
9. Puyo Puyo Tetris
One of the most addictive games of all time makes its return in Puyo Puyo Tetris. The block-dropping phenomenon you remember from decades ago has been combined with Puyo Puyo, an underrated Sega Genesis title that plays similarly, but adds a cutthroat competitive angle.
Tremendous replay value
A very short learning curve
Sounds can get annoying
10. Sonic Mania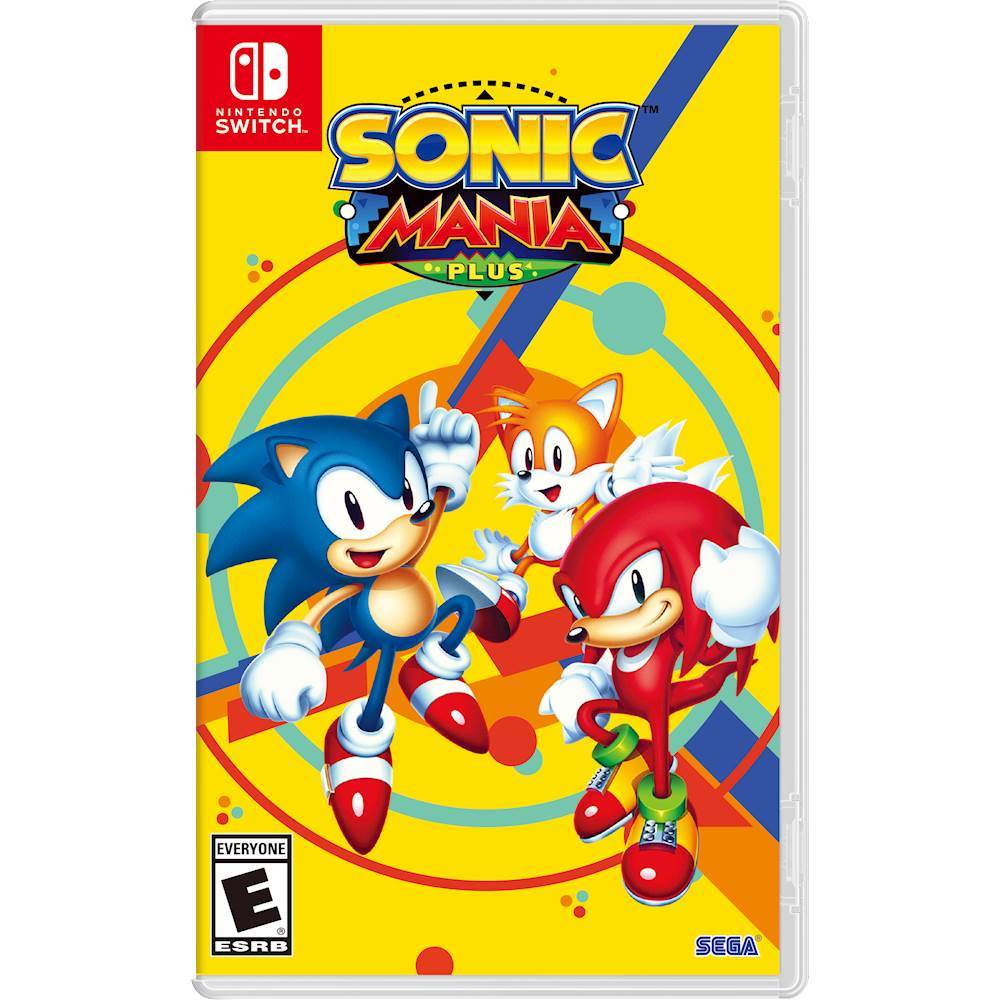 Enjoy a moment of nostalgia with Sonic Mania Plus for the Nintendo Switch. Play as the iconic Sonic as you spin across the landscape, or choose one of the new characters: Mighty the Armadillo and Ray the Flying Squirrel. Sonic Mania Plus supports up to four players in its classic competition mode.
If you're looking for a throwback to simpler times, Sonic Mania utilizes an old-school, 2-D platform to satisfy your nostalgia craving. It looks and feels just like you remember, but with fresh new twists that are sure to enchant the next generation of gamers.
Makes good use of characters' traits
Controls are tight and responsive
It may be too difficult for casual fans
Best Nintendo Switch Games
Now it's your turn. Which 3 Best Nintendo Switch Games do you think is the best? The Diablo 3 Eternal Collection, Octopath Traveler, or the Sonic Mania? Tell us in the comment below which Nintendo Switch Games is best for you.
Useful Resources: https://wiki.ezvid.com/best-nintendo-switch-games
Related:
https://www.maxvideogame.com/best-nintendo-3ds-games/
https://www.maxvideogame.com/best-ps4-games/
https://www.maxvideogame.com/best-kids-xbox-one-games/