Best Xbox One Games for Kids of (2019). Here we are going to take a look at the 10 best Xbox one games for kids that Ezvid Wiki has featured. These best Xbox One games for kids will keep them entertained endlessly. They're suitable for kids of all ages, and they're so fun you may just be tempted to pick up the controller yourself to teach these young whippersnappers a lesson.
Best Xbox One Games for Kids
1. Rocket League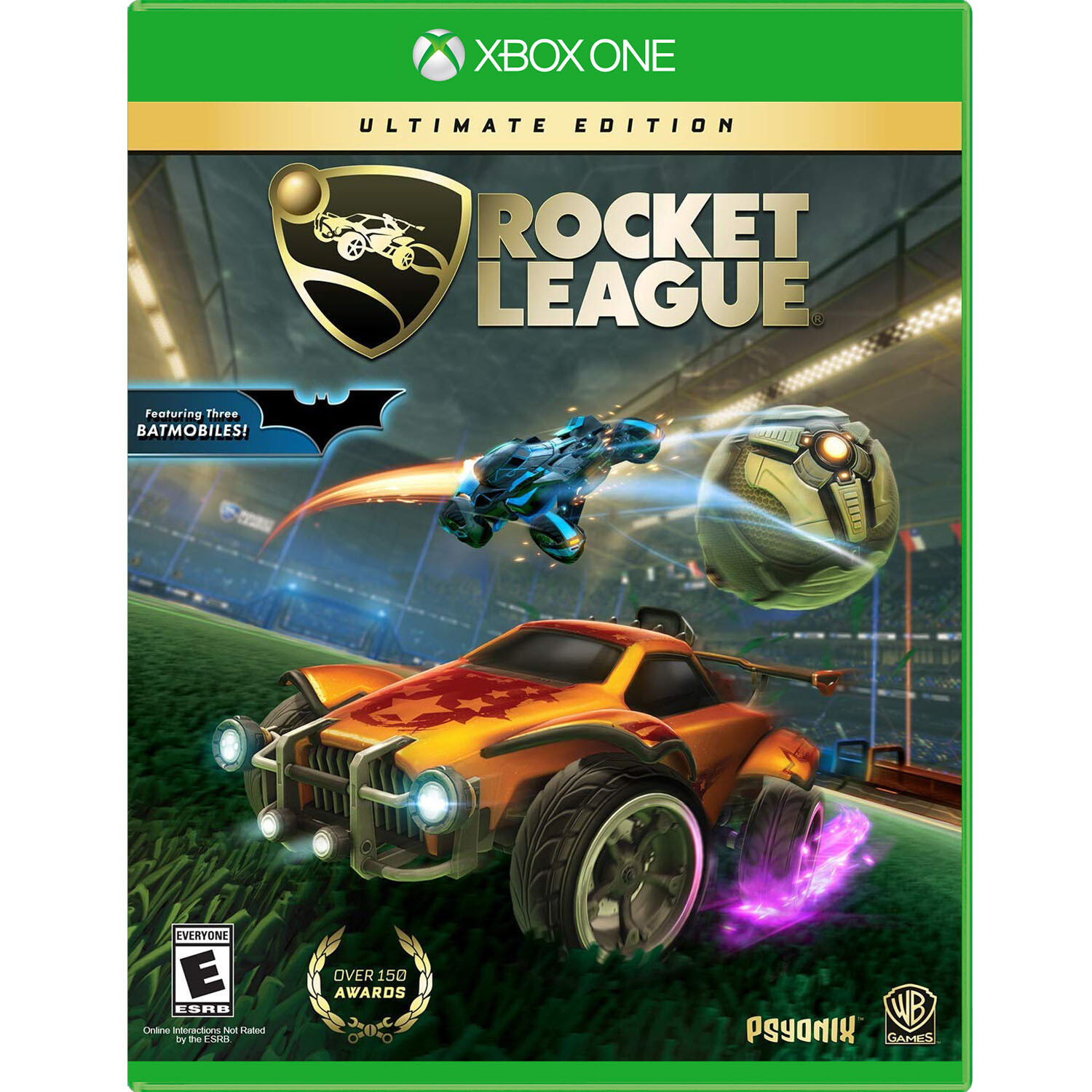 Rocket League combines soccer with driving in an unbelievable physics-based multiplayer-focused sequel to Supersonic Acrobatic Rocket-Powered Battle-Cars! Choose from a variety of high-flying vehicles equipped with huge rocket boosters to score amazing aerial goals and pull off incredible game-changing saves!
A high-octane mix of soccer and racing, Rocket League will bring the whole family together for hours of G-rated fun. This game is fast-paced but simple enough that younger players won't get left behind. If your kids don't enjoy it, you might need to get better kids.
Features:
Season — Season Mode allows players to enjoy a full single-player experience.
Customize — Extensive Battle-Car customization with more than 10 billion possible combinations.
Play and Learn — Unlockable items and vehicles, stat tracking, leaderboards, and more.
Online — Addictive 8-player online action with a variety of different team sizes and configurations.
Splitscreen — Amazing 2, 3, and 4 players split-screen mode that can be played locally or taken online.
2. Minecraft Xbox One Edition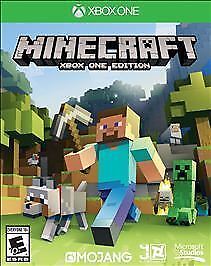 Mojang's massively popular sandbox game brings its mix of digging, exploration, and construction to the Xbox One in the aptly named Minecraft: Xbox One Edition. As always, players can customize and control the default character, and head into randomly generated worlds made up of cubes representing various elements and materials, such as iron, sand, and coal.
The worlds operate on a realistic day or night cycles and feature varied terrain and environments, and as gamers explore they come across a variety of creatures and non-player characters known as mobs. There are two modes in Minecraft: both of which can be played alone or with friends in split-screen multiplayer action.
Survival mode is an open-ended adventure in which players are encouraged to gather natural resources, build shelter, and gradually acquire or craft more powerful and effective weapons and armor. Daytime mobs like cows, chickens, and sheep can be killed for food and materials, while nighttime mobs like giant spiders, zombies, and skeletons will attack players on sight.
Other mobs include the iconic Creepers, which sneak up on players and explode, or the creepily silhouette-like Enderman, which can teleport and grab blocks, but are benign unless provoked. There is no definitive endpoint in Survival mode, but gamers may eventually find themselves visiting the Nether, a hell-like alternate dimension full of unique resources, or the end.
A dimension that contains only the Ender Dragon, a boss whose death triggers the game's credits. Variants of Survival mode include a peaceful mode, which removes all hostile creatures, and the hardcore mode, which deletes the entire world if players die. The second way to play Minecraft is the creative mode, which immediately grants access to the vast majority of elements and items in the game.
Lets gamers fly around the map freely and encourage them to design anything they can think of, from single-room homes to entire cities re-created in minute detail. The Xbox One version offers bigger worlds, faster draw times, and greater draw distances, and players who also have the Xbox 360 version of Minecraft and an Xbox Live account can transfer worlds and content packs to their Xbox One.
Exclusive versus battle mode
Can import old worlds from Xbox 360
Helps stimulate ingenuity
3. Lego Jurassic World Xbox One

The fun and imagination of the world of LEGOs join the thrills and adventure of Jurassic World in a video game, unlike anything you've seen before. For Lego Jurassic World Xbox One, is an action-packed game that finds players running for their lives as dinosaurs escape and take over the park. With familiar scenes inspired by the popular film franchise recreated in a LEGO world, this unique aesthetic adds to the fun in an exhilarating game that's rated E-10, for everyone ages 10 and up.
Fans of all four "Jurassic Park" movies will find plenty to love in this frightening adventure that features scenes from each of the four films: "Jurassic Park," "The Lost World: Jurassic Park," "Jurassic Park III," and "Jurassic World." Elements and famous moments from those films provide plenty of thrills and scares while a bit of LEGO humor helps keep things light.
So take in the jumps, the laughs, and all the prehistoric threats of a park under siege. Be in charge of Isla Nublar and Isla Sorna as seen in the popular Jurassic Park films. In this LEGO Jurassic World game, you can populate the islands with your own sets of dinosaurs and place them in paddocks, where they can safely roam.
As you compete in Free Play missions, you're in charge of the park if anything goes wrong, and you know something will go wrong. Designed for play on the Microsoft Xbox One, the game boasts impressive graphics and visuals, an ample number of thrills, and engaging gameplay that pops with distinct wit and humor along the way. Turn the tables and lead your own rampage with the ability to play as one of over 20 different dinosaurs.
From the gentle triceratops to the vicious raptors or an intimidating T. rex, you can be the one in control of the action as you play as one of these frightening creatures. Take it a step further, and design your dinosaur like the Dilophosaurus rex. By collecting LEGO amber and experimenting with dino DNA, you can create and customize your own breed of dinosaur.
Play on your own or join friends and family in multi-player mode with a simple drop-in, drop-out function that allows others to join with ease. Team up to keep the island safe, and try to protect yourself and others from the roaming beasts. The variety of modes you can enjoy this game, it makes it feel like it's several different games in one.
In LEGO Jurassic World, you play against a threat 65 million years in the making, and the fun of LEGOs is combined with the unforgettable adventure of "Jurassic World." Play with friends or head on this quest alone, experiencing all four installments of the "Jurassic Park" series like you've never seen them before.
The edge-of-your-seat gameplay comes to your Xbox One console as you're faced with the option of running the park yourself or playing as one of the park's dinosaurs. This fast-paced adventure will fill you with all the awe and excitement you felt when you watched the films for the first time.
4. Rayman Legends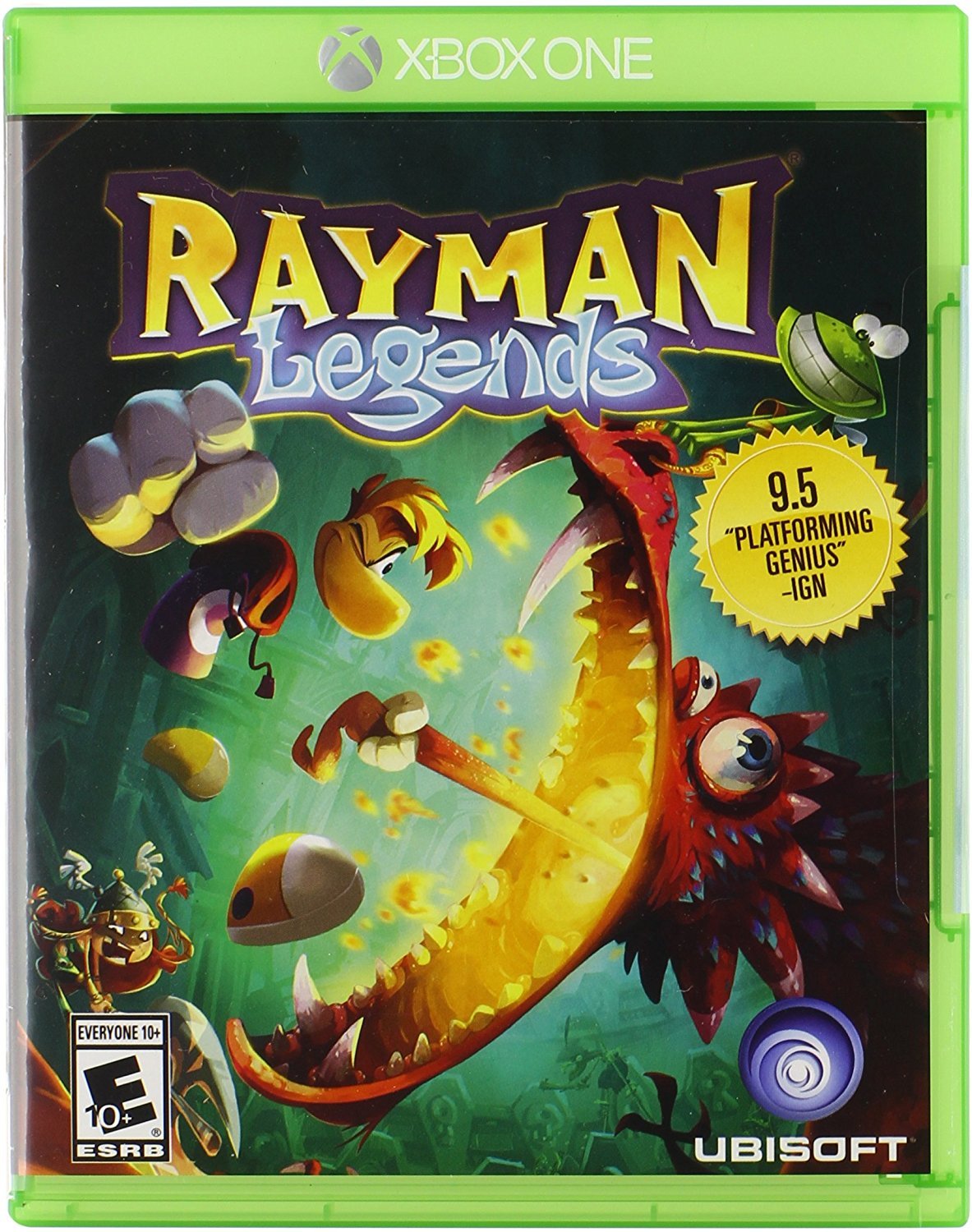 Picking up where Rayman Origins left off, Rayman Legends offers more than 80 levels full of lush graphics, Lum collecting, and classic side-scrolling platform action. Up to four gamers can run, swim, and jump their way through each level as the limbless Rayman, the frog-like Globox, the Viking Barbara, or the large-nosed Teensies.
Meanwhile, players can also give instructions to the computer controlled fly Murfy to get him to tickle foes, move objects, cut ropes, and even fire a slingshot. Cleared levels can be invaded and played again, with new enemies and objectives. On their journey to help save the Glade of Dreams, players battle a variety of unique foes, including dragons, giant toads, sea monsters, and even luchadores.
A separate set of Platforming Hero levels are designed to be played at breakneck speed, with each jump, Lum collection, or enemy attack timed to coincide with the drum beats and guitar riffs of quirky and popular music, such as a mariachi version of Survivor's rock anthem "Eye of the Tiger." Xbox One gamers get added bonuses, including shorter loading times, ten time-sensitive achievements, and new playable characters based on the Assassin's Creed, Far Cry, and Splinter Cell franchises.
5. Stardew Valley: Collector's Edition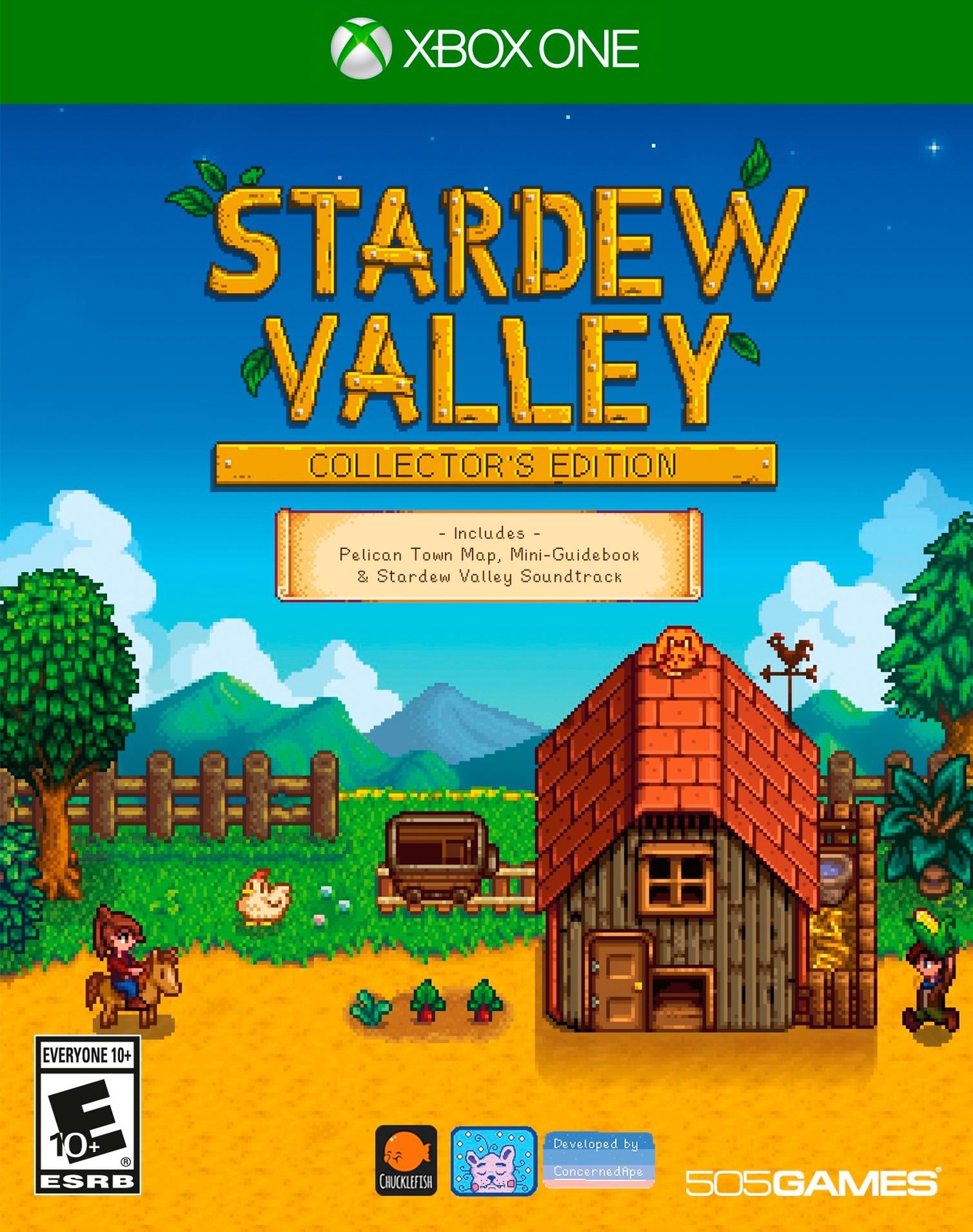 So far, we're halfway through the list, so is any of these best Xbox one games for kids your favorite? Not yet? OK, so we shall see about that. At least one of these best Xbox one games for kids gotta be your best.
Transform your inherited farmland into a prosperous business in Stardew Valley for the Xbox One. You'll develop relationships with the townsfolk, including courting and marrying a partner, and you can develop your skills over time in farming, mining, combat, fishing, and foraging. Help revitalize the area to its former glory as you explore Stardew Valley.
Budding green thumbs are sure to lose themselves in Stardew Valley: Collector's Edition. You start with an overgrown field, which you slowly turn into a bustling farm, complete with animals, crops, machines, and more, so there's always plenty to do.
Lots of interesting characters
Laid back and relaxing gameplay
Combat is clunky
6. Ori and the Blind Forest: Definitive Edition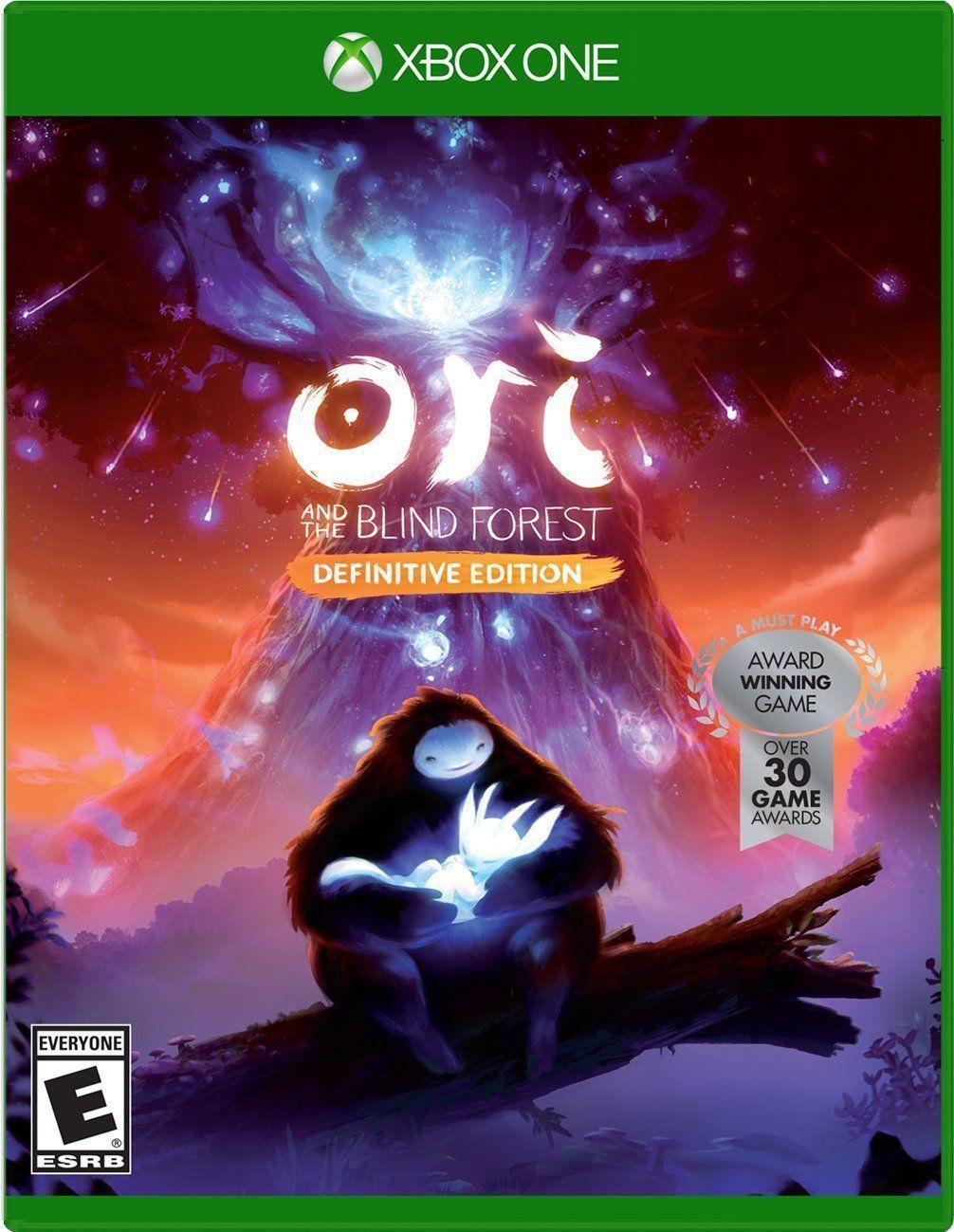 Gamers take control of the white guardian spirit as it treks through the woods to find its mother in Ori and the Blind Forest. Inspired by classic titles like Castlevania and Super Metroid, the side-scrolling action in Ori offers a mix of platforming, combat, narrative, and light RPG elements. Players begin as the weak Ori, whose only skill is jumping, but they can soon befriend a blue orb named Sein who offers combat support.
As the adventure continues… Gamers can unlock new abilities for Ori and Sein, allowing them to explore new areas and take on stronger foes. The Definitive Edition adds two new abilities, two additional environments, and more secret areas to discover. A CD of the original soundtrack is included as well.
In Ori and the Blind Forest: Definitive Edition, you'll wander a vast landscape while attempting to evade the dreaded Kuro, a spiteful owl. The interactive environments will encourage children to think critically and explore their surroundings fully.
The story is rich and captivating
Beautiful soundtrack
Gets very hard towards the end
7. Skylanders: Imaginators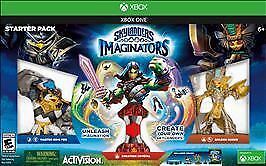 Skylanders: Imaginators combines physical toys with diverse and engaging gameplay, making for an extremely unusual experience. The game's Imaginite Creation Crystals allow players to create their own Skylanders for the first time, adding a whole new element.
10 different battle class options
Doesn't require buying new figures
Boss battles are a little too easy
8. LEGO Marvel Super Heroes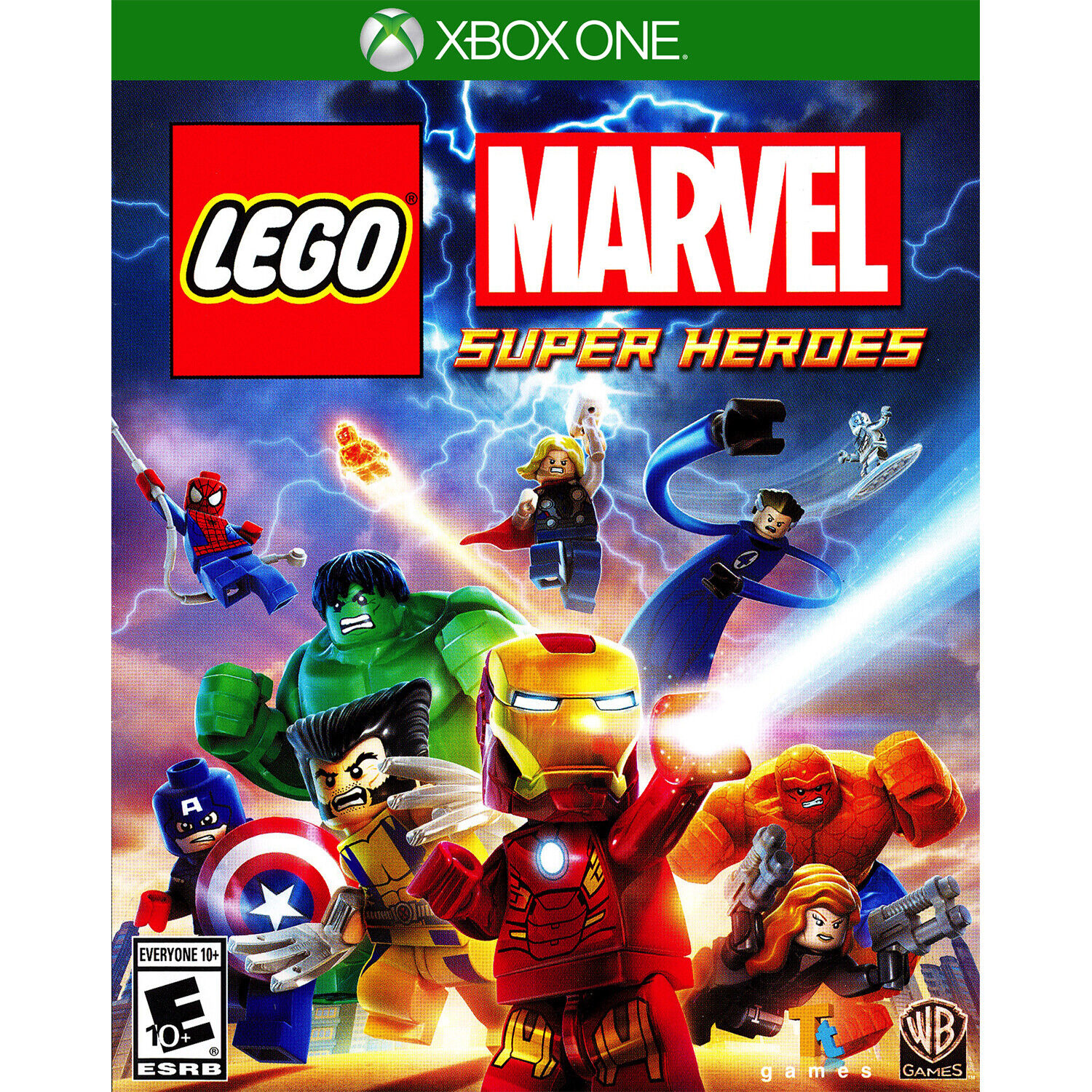 Traveler's Tales brings its hit formula to the Marvel universe as players join Iron Man, Spider-Man, Wolverine, and dozens of other iconic characters as they try to save Earth from the evil machinations of Loki and the insatiable hunger of Galactus. LEGO Marvel Super Heroes continues the signature humor and third-person block-breaking action for which the franchise is known.
With gamers controlling a variety of uniquely skilled characters as they battle foes, solve puzzles, and explore LEGO versions of locations like New York City and Asgard. The game begins with the Silver Surfer falling from the sky and his surfboard being shattered into a number of different cosmic bricks. Doctor Doom calls together a group of supervillains in an attempt to collect the bricks and make the Doom Ray of Doom.
But Nick Fury convenes the S.H.I.E.L.D. superheroes to find the bricks first. Marvel co-creator Stan Lee serves as a playable character with a variety of special abilities and appears in several side missions, portions of the game contain fully voiced dialogue, and multiplayer fans can join a friend for local co-op action.
LEGO Marvel Super Heroes offers an original superhero story in the Marvel universe, featuring acclaimed stars such as Iron Man, the Hulk, Spider-Man, and Wolverine. Its playful graphics and moderate difficulty make it a great option for kids around 10 and older.
Can create your own superheroes
Includes many obscure characters
No online multiplayer mode
9. Cars 3: Driven to Win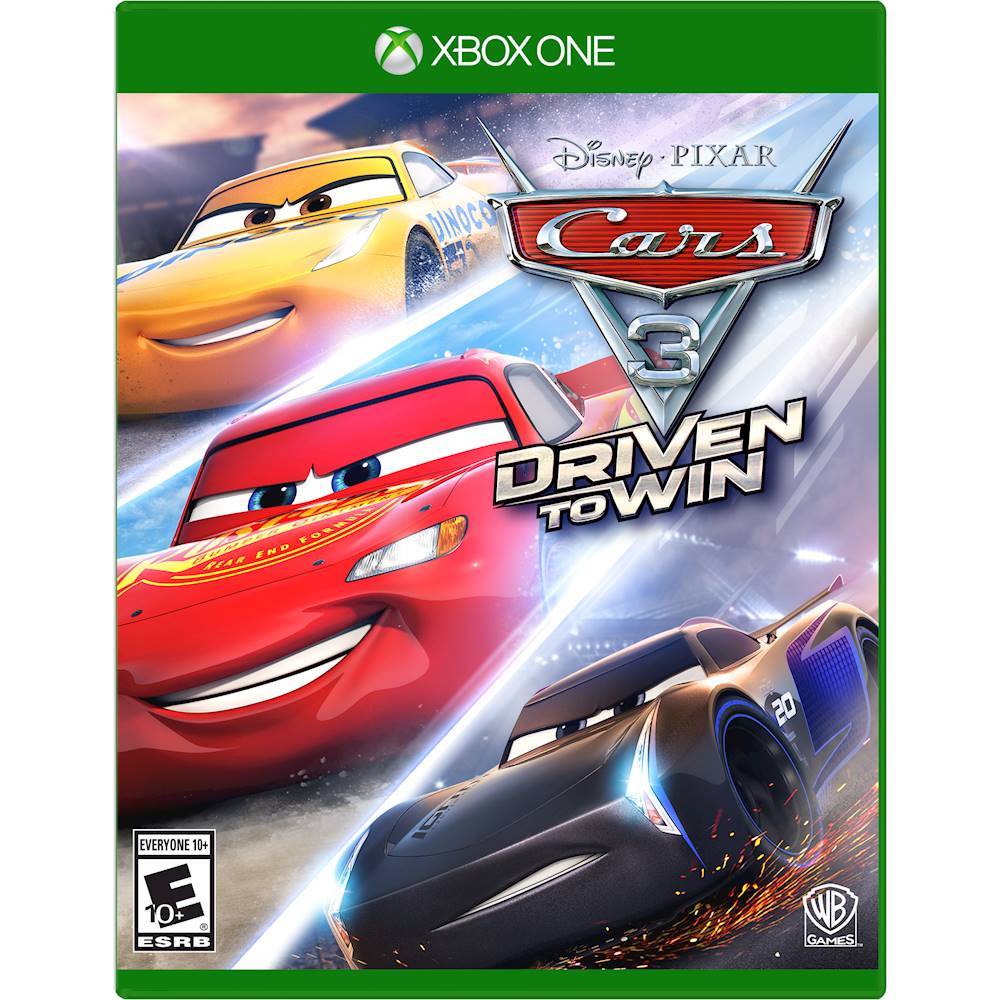 Perform daring stunts, challenge other vehicles and get into the Hall of Fame with this Cars 3: Driven to Win video game. Select your favorite character and score points when you perfect barrel rolls and win races. Brand new locations, as well as familiar places like Radiator Springs, set the scene in this Cars 3: Driven to Win video game.
You can take Lightning McQueen out for a spin in the rousing Cars 3: Driven to Win. This one stays true to the spirit and humor of the movies, while still providing a thrilling racing experience that will have the whole family cheering you on.
Good for Mario Kart fans
20 customizable characters
Too challenging for the very young
10. Super Lucky's Tale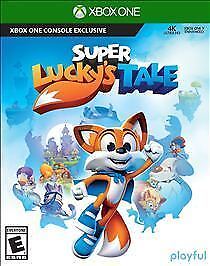 Gamers help an enthusiastic fox rescue the mystical Book of Ages in the classically styled 3D platformer Super Lucky's Tale. Players help Lucky run, jump, collect coins, and solve puzzles through a variety of colorful worlds, interacting with friendly characters along the way, and contending with the Kitty Litter, the kids of the scheming villain Jinx.
The action finds Lucky using his tail to whack foes and objects, burrowing underground, and heading into foxholes, while gamers can also take on mini-games, obstacle courses, and side-scrolling challenge levels. Super Lucky's Tale is so bright and vibrant, it's like watching a cartoon that you control. The game is also addictive and surprisingly funny, so kids won't even realize that they're learning important lessons about perseverance.
No objectionable content
Characters are adorable
The story mode is short
Best Xbox One Games for Kids
That's all of the best Xbox one games for kids. So which one of these best Xbox one games for kids were your best? The Skylanders: Imaginators, Rocket League, or the Rayman Legends? Tell us in the comment below about which one of these best Xbox one games for kids were your favorite.
Useful Resource: https://wiki.ezvid.com/best-kids-xbox-one-games
Related:
https://www.maxvideogame.com/best-nintendo-switch-games/
https://www.maxvideogame.com/best-ps4-games/ https://www.maxvideogame.com/best-nintendo-3ds-games/